Let's face it, the world of work is changing. Who does what at a company isn't what it used to be.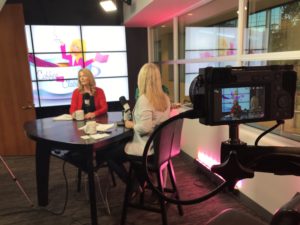 And that's okay.
The outsourcing of jobs, responsibilities, and skillsets beyond the core capabilities of a company is an efficient way to get things completed. Bringing in talent specific to a function is a great way to maximize people power. It is a way of ensuring everything in a company gets done and done well.
Our guest today knows what it is like to have to navigate a variety of organizations and their numbers from the back office to the boardroom.
You Might also like
Hi and welcome to Coffee with Claire!

Today's theme is going to be about resilience.

The definition of resilience is the capacity to recover quickly from difficulties; toughness.

At the beginning of anything new, there's always excitement and an adrenaline rush as you build that something that has never been built before.

You figure it out, you put processes together, and pretty soon, you have a well-oiled machine that you understand and know you can depend on.

Then, one day, you hit a snag–something completely unexpected, and out of your control.  Everything you worked for is suddenly gone.  You're left standing at a crossroads.    Which road do you choose?

Path #1 is easy.  You quit.  You throw in the towel.  You decide that the thing that happened was a sign that you weren't supposed to do it anymore anyways.

Path #2 is you pick yourself up, gather the pieces you can find, and re-invent and re-create those that you can't.  It takes time and it takes money that you didn't think you had, but you find ways to make it work.

Not everyone will pick Path #2.  It may not be feasible.  But those who are successful know there's going to be up's and downs.  You're never 100% right, or profitable, or marketable or whatever other adjective you want to inject.  However, it's the people who have resilience in their blood that are willing to try again.  Maybe do it a little differently this next time around, but it's definitely worth it in their minds.

The resilience I am speaking about specifically is Coffee with Claire, and how I came to the conclusion that just because we hit a major bump in the road didn't mean we veered off the road, took the wheels off the bus, and walked home.  Would it have been easy?  Sure.  But I wasn't done, and I wasn't going to give up.

Stay tuned, and follow the path of our show to Coffee with Claire version "2.0"

On the first episode of Season 3 of the show, Claire Billingsley sits down with Paul Maynard, Claire's Communications Director, to talk about this new beginning. But where's the new show happening? What can you expect in the new season? And where in the world has Claire Billingsley been? Tune in to find out!

 

Learning to communicate effectively and exposing the world to the real you is the subject of today's episode. While IT is a key part of all of our business lives, we need to realize it is really only a tool to meet the goals we've set for ourselves.

Paola Saibene, CEO of Neuropeach Labs,  has years of experience in IT transformation and business Innovation, having held multiple CIO/ CTO/ CSO/ COO positions in government and in the private sector, including multi-billion dollar enterprises, including the State of Hawaii. She is a pioneer in transforming and innovating in organizations under tremendous scrutiny.

What happens when you take one part etiquette expert, marry her to a master, responsible plumber and mix in large quantities of social media?

You get a plumber who knows how to teach other tradesmen where and how to find business via the internet—and in person and with style.

Please join me in welcoming Julie and Roger Wakefield who've not only built a very successful business but made their marriage survive and thrive in the process.