Let's face it, the world of work is changing. Who does what at a company isn't what it used to be.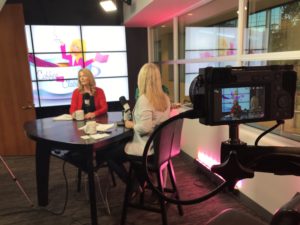 And that's okay.
The outsourcing of jobs, responsibilities, and skillsets beyond the core capabilities of a company is an efficient way to get things completed. Bringing in talent specific to a function is a great way to maximize people power. It is a way of ensuring everything in a company gets done and done well.
Our guest today knows what it is like to have to navigate a variety of organizations and their numbers from the back office to the boardroom.
You Might also like
Life is an adventure to be experienced. And done so intentionally. When you take responsibility for your personal growth, you put yourself on the path to fulfilling your life's purpose.

Being intentional in your life also opens you up to conversation and to learning. It helps you build a network of friends and business contacts and also builds your self-confidence. You have to lead yourself before you can become a leader.

Our guest today is Nancy Canada, a principal consultant with New Paradigm Advisors, an executive director with The John Maxwell Team and a former human resources leader responsible for finding, evaluating and integrating talent into organizations. Nancy knows people, processes and success.

Tune in to hear how to live life intentionally and fully!

Whether it's choosing a doctor, hospital or other medical provider, or paying for high cost prescription medications, health care is front and center in most of our lives these days. People are looking for solutions to spread their financial resources without sacrificing quality or skipping necessary care. It can feel like a rat race with no way out.

One of those solutions is something many of us are not aware of, something called destination medical care, the idea of traveling to medical center other than the closest one to come up with the best outcome, timely access to care and manageable costs. Where this was once seen as only for wealthy, individual patients, it's now become a practical option for companies trying to manage benefit costs and individual patient alike.

Our guest today has taken this concept to the next level and not only made good care available to more people he's found ways to make it affordable, available and practical.

Our family history is a major part of who we are. Being able to record or write down that history is a special thing.

An important and impactful part of that process is capturing the memories of our senior family members. Seeing the past through their eyes as recalled in the stories they tell, makes life from another time come to life. It also helps cement a bond between generations that can't be done in other ways.

Our guest today calls his experience working with his father to write his dad's memoir one of the most inspiring times of his life.