What happens when you take one part etiquette expert, marry her to a master, responsible plumber and mix in large quantities of social media?
You get a plumber who knows how to teach other tradesmen where and how to find business via the internet—and in person and with style.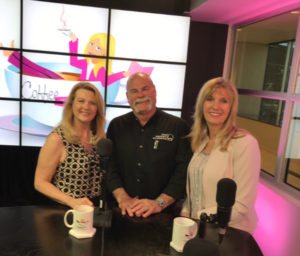 Please join me in welcoming Julie and Roger Wakefield who've not only built a very successful business but made their marriage survive and thrive in the process.
You Might also like
Let's face it, the world of work is changing. Who does what at a company isn't what it used to be.

And that's okay.

The outsourcing of jobs, responsibilities, and skillsets beyond the core capabilities of a company is an efficient way to get things completed. Bringing in talent specific to a function is a great way to maximize people power. It is a way of ensuring everything in a company gets done and done well.

Our guest today knows what it is like to have to navigate a variety of organizations and their numbers from the back office to the boardroom.

Have you ever had a bad customer experience? Odds are you have. Fact is, a lot of us tend to run into some rough customer service from time to time. And usually it's understandable, but it's never acceptable. And when it comes to poor customer service, the problems don't start with your customers – they start with your employees. Just ask Chris-James Cognetta. He's a consumer experience expert, and today on a brand new episode of Coffee with Claire, he's sitting down with Claire to talk about how customer service can be tailored at a management level, what that can mean for your employees, and how you can shift your thinking to have a customer-focused business at every level!

The High-Impact Living Series begins: Overcoming the routine life you are leading.  This episode is primer on how to make these changes.

Dr. Edward Lewellen holds an Honorary Doctorate of Divinity, Certified Master Executive Coach, Master NLP Practitioner, Master Life Coach and has an MBA in Management. He has consulted with businesses, universities, and Chambers of Commerce on value-adding business forums and topics.