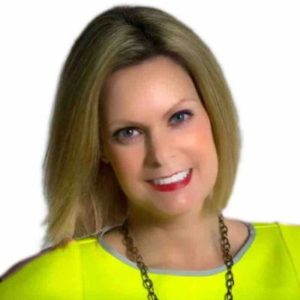 We all need to find a way to work on finding the good in ourselves. Today's episode deals with helping you understand how to make a better you. Being your own best friend.
Wendi McGowan-Ellis is the CEO and Co-Founder of Lifestyle Frisco. With over 20 years intra- and entrepreneurial experience, she leads a team of digital, mobile, social, and content strategists and creators.
You Might also like
If you have ever felt stuck and wanted to make a dynamic shift in your life, this is the episode for you. Our guest discusses how to overcome burnout, find balance and thrive in your new life.

David Barnes is a co-founder at Peace Of Mind Overtures and co-author of Taming Your Dragons: Making Peace with Your Emotions and It's Just Commerce: Returning Balance to Business. He is the co-host of Peace Overtures Radio Podcast available on Speaker and iTunes.

Podcast: Play in new window | Download

During storm season in the U.S., it seems no one is immune to the ravages of the weather.

When your home and livelihood are at stake, timing is everything. And having the right coach or advisor close by can make all the difference between distress and comfort. When storm damage occurs, you not only need to be aware of what it will take to rebuild or repair your damaged property, there are regulations and laws in place that need to be taken into consideration.

And timing is everything.

Benny Wright grew up in hurricane country and knows what it takes—and when—to deal with stormy weather.

What have you done (or are you doing) to live boldly and live your life authentically. Today's guest, Michael Peticolas chose to live his dream to become one of the premier craft beer brewers in the nation.

Michael Peticolas is a fifth-generation Texas trial attorney and owner/operator of Dallas's Peticolas Brewing Company. After practicing law for a decade, Michael turned to his passion for craft beer.  Since 2011, Peticolas Brewing Company has won numerous local and national awards, and is an established craft beer industry leader in Texas.