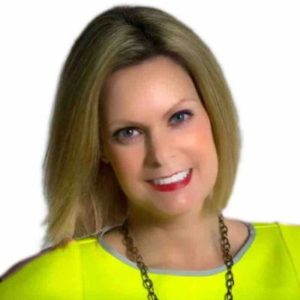 We all need to find a way to work on finding the good in ourselves. Today's episode deals with helping you understand how to make a better you. Being your own best friend.
Wendi McGowan-Ellis is the CEO and Co-Founder of Lifestyle Frisco. With over 20 years intra- and entrepreneurial experience, she leads a team of digital, mobile, social, and content strategists and creators.
You Might also like
You've spent your life and career building a business and the time has come to make a change. You want to sell it and retire or pass it on to your kids.

What's next?

Millions of the Baby Boomer generation are facing this question every day. Over the next 10 years, 76 % of business owners plan to sell or transfer their companies. That translates to $4 1/2 million businesses and $10 trillion in value!

Stay tuned to learn more about this massive change in our business community and how exit planning is good for your business.

What have you done (or are you doing) to live boldly and live your life authentically. Today's guest, Michael Peticolas chose to live his dream to become one of the premier craft beer brewers in the nation.

Michael Peticolas is a fifth-generation Texas trial attorney and owner/operator of Dallas's Peticolas Brewing Company. After practicing law for a decade, Michael turned to his passion for craft beer.  Since 2011, Peticolas Brewing Company has won numerous local and national awards, and is an established craft beer industry leader in Texas.

What can the practice of reflexology do to improve your health and your life?  Tune in to this episode to understand how these methodologies can help you propel yourself down a path of healthfulness.

Mary Ellen Dorey, founder of Dorey Aromatherapy, has a varied background. Starting out as a graduate of Buffalo State College and The Fashion Institute of Technology, NYC, she gained extensive retail background and consumer lab testing, technical design, and quality control.  Mary Ellen is registered by the Aromatherapy Registration Council (ARC) and incorporates her unique aromatherapy formulations into her practice of European and Ayurvedic styles of reflexology.