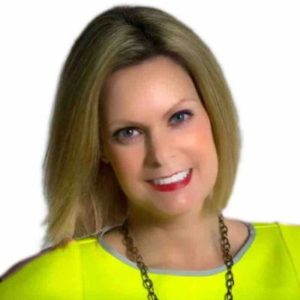 We all need to find a way to work on finding the good in ourselves. Today's episode deals with helping you understand how to make a better you. Being your own best friend.
Wendi McGowan-Ellis is the CEO and Co-Founder of Lifestyle Frisco. With over 20 years intra- and entrepreneurial experience, she leads a team of digital, mobile, social, and content strategists and creators.
You Might also like
What do you need to do to take control of  the personal relationships in your life?  Dr. Ed discusses with Claire how to best manage these relationships and yourself using his proven techniques.

Dr. Edward Lewellen holds an Honorary Doctorate of Divinity, Certified Master Executive Coach, Master NLP Practitioner, Master Life Coach and has an MBA in Management. He has consulted with businesses, universities, and Chambers of Commerce on value-adding business forums and topics.

Podcast: Play in new window | Download

Philip Goodrich introduces Claire to Google's Jamboard, a multi-functional presentation device. Philip demonstrated the large-screen, interactive display live on Coffee With Claire. While it looks like a basic whiteboard, it features handwriting recognition, Google search integration, allows remote collaboration and meshes the best of web capabilities with video conferencing. Look for Jamboard on future Coffee With Claire episodes.

Philip Goodrich is part of the BenQ Jamboard team. His over 20 years' of IT experience with a wide variety of platforms, applications and systems allows him to relate to his clients and their technology needs. A graduate of Southern Illinois University, he has a wealth of technology and sales experience with HP, Xerox, Sun, StorageTek and XIOtech. Philip is not only an accomplished sales person, he is also a musical performer and actor.

On today's episode of Coffee With Claire we are learning about craft beer!

According to several reliable internet sources including Brewfanatics and the craft brewery.org, here's a compilation of the top ten reasons why you should drink craft beer.

Craft Beer tastes better.
More alcohol.
Less trips to the bathroom!
Health benefits!
More Choices.
Less Expensive.
Less Calories.
Better ingredients.
Supporting the local economy.
Environmentally sustainable.

We are thrilled to welcome back to Coffee with Claire Michael Peticolas.  Michael is a fifth-generation Texas trial attorney and owner/operator of Dallas' Peticolas Brewing Company. After practicing law for a decade, Michael turned to his passion for craft beer.  Since 2011, Peticolas Brewing Company has won numerous local and national awards, and is an established craft beer industry leader in Texas.

Stay tuned to hear more about the current craft beer buzz!