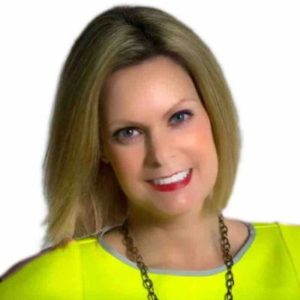 We all need to find a way to work on finding the good in ourselves. Today's episode deals with helping you understand how to make a better you. Being your own best friend.
Wendi McGowan-Ellis is the CEO and Co-Founder of Lifestyle Frisco. With over 20 years intra- and entrepreneurial experience, she leads a team of digital, mobile, social, and content strategists and creators.
You Might also like
Do you know what it takes to overcome stress? Do you have the tools and techniques you need? Today's episode gives you some tips and ideas on how to make yourself feel better in stressful situations.

Mary Monttein Alonso is a transformational life coach, certified facilitator, brain mechanic and energy healer. She knows what it takes to realign the misaligned in your life.

What do you need to do to take control of how you deal with the professional relationships in your life and improve your professional development potential?  Dr. Ed discusses with Claire how to come up with the best approach for you using his proven techniques.

Dr. Edward Lewellen holds an Honorary Doctorate of Divinity, Certified Master Executive Coach, Master NLP Practitioner, Master Life Coach and has an MBA in Management. He has consulted with businesses, universities, and Chambers of Commerce on value-adding business forums and topics.

Podcast: Play in new window | Download

Being able to know the difference between a symptom and a root cause, a trauma, is critical in understanding addiction.

We all have compulsive behaviors—drinking, smoking, gaming and electronics, excessive work or exercise or shopping or nail biting. It's knowing—and facing what trauma caused these symptoms that is key in our understanding how to deal with addiction in our lives.

My guest today has learned the hard way how to identify symptoms, understand the trauma and relate them to addiction. Let's talk with Rachel Graham about how best to learn about addiction.