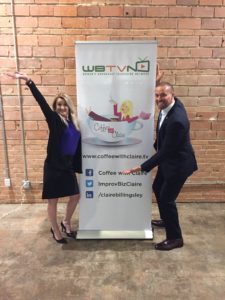 Do you know what a public insurance adjuster is? In this episode, meet Benny Write, an adjuster with Jansen International. He explains how he and his brethren can help you through the claims process with your insurance company.
Episode also features Von Daniel and Claire discussing their new series "Behind the Wall."
You Might also like
Are you more apt to wade into shallow water than to dive deep into the sea? Sometimes we must—must – push ourselves in order to transform into the person we are supposed to be. We all have a personal journey that is ours alone.

My guest today has navigated her own personal journey through waters of many depths. She knows only too well when and why to step into deeper waters.

Join me and Rachel Graham as we delve into her mission of helping educate people about overcoming huge obstacles to find real meaning and purpose in their lives.

Do you know what it takes to overcome stress? Do you have the tools and techniques you need? Today's episode gives you some tips and ideas on how to make yourself feel better in stressful situations.

Mary Monttein Alonso is a transformational life coach, certified facilitator, brain mechanic and energy healer. She knows what it takes to realign the misaligned in your life.

Podcast: Play in new window | Download

Have you ever had a bad customer experience? Odds are you have. Fact is, a lot of us tend to run into some rough customer service from time to time. And usually it's understandable, but it's never acceptable. And when it comes to poor customer service, the problems don't start with your customers – they start with your employees. Just ask Chris-James Cognetta. He's a consumer experience expert, and today on a brand new episode of Coffee with Claire, he's sitting down with Claire to talk about how customer service can be tailored at a management level, what that can mean for your employees, and how you can shift your thinking to have a customer-focused business at every level!