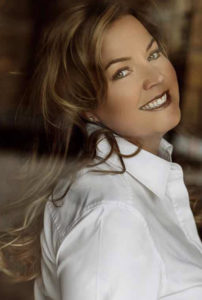 Are you more apt to wade into shallow water than to dive deep into the sea? Sometimes we must—must – push ourselves in order to transform into the person we are supposed to be. We all have a personal journey that is ours alone.
My guest today has navigated her own personal journey through waters of many depths. She knows only too well when and why to step into deeper waters.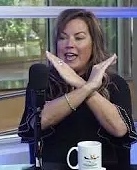 Join me and Rachel Graham as we delve into her mission of helping educate people about overcoming huge obstacles to find real meaning and purpose in their lives.
You Might also like
Do you have a full-time job that pays the bills? Do wish you could do something else that would fuel a passion while earning extra money? My guest in this episode is Sue Moore who knows all too well what it means to find a "side hustle" to help s sometimes-depleted bank account.

One of the fastest growing segments in the American workforce are side earners–people who keep their regular, full-time job, and then find something to supplement that income with more. This episode covers:

How to find these opportunities

What the typical hurdles might be

Gives you some ideas on how much you can make

Describes what your daily routine might be like

"Side Hustle Sue" Moore is a "recovering banker" who successfully transitioned from the financial services world into this fast-growing segment of earners. She loves to tell her interesting story and is an inspiration to those who need that push to get started.

Whether it's choosing a doctor, hospital or other medical provider, or paying for high cost prescription medications, health care is front and center in most of our lives these days. People are looking for solutions to spread their financial resources without sacrificing quality or skipping necessary care. It can feel like a rat race with no way out.

One of those solutions is something many of us are not aware of, something called destination medical care, the idea of traveling to medical center other than the closest one to come up with the best outcome, timely access to care and manageable costs. Where this was once seen as only for wealthy, individual patients, it's now become a practical option for companies trying to manage benefit costs and individual patient alike.

Our guest today has taken this concept to the next level and not only made good care available to more people he's found ways to make it affordable, available and practical.

We've all been asked "how are you feeling today?" Sometimes we know how to answer and sometimes we don't.

Being able to sort out our feelings from our emotions can be a challenge.

While emotions are related to physical conditions, feelings are sparked by emotions. Feelings are the product of your brain's perception of things. So when we suppress or unleash our emotions, those actions can have a tremendous impact on our physical health and life.

Our guest today has spent her career helping people identify and cope with their emotions and feelings.