You've spent your life and career building a business and the time has come to make a change. You want to sell it and retire or pass it on to your kids.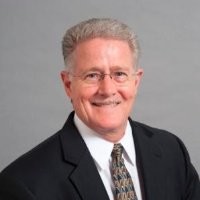 What's next?
Millions of the Baby Boomer generation are facing this question every day. Over the next 10 years, 76 % of business owners plan to sell or transfer their companies. That translates to $4 1/2 million businesses and $10 trillion in value!
Stay tuned to learn more about this massive change in our business community and how exit planning is good for your business.
You Might also like
In this day and age we hear so much about people, especially women, feeling like they aren't good enough, smart enough or pretty enough, among other things. Feelings of not being good enough can impact not only our professional work life, but our personal relationships as well.

Knowing your core identity, and, consequently, your place in the world around you can be life-changing. And it can help give you power you didn't know you had.

My guest today has helped thousands of people discover their core identity and with it the value in life they have coming to them.

How many of you, as business owners, make it a point to laugh every day? Or how many of you get mad at your employees for laughing too loud or having a good time at work?

Did you know that laughter at work is one of the best ways to develop creative thinking? Did you know that employees who enjoy their work environment are more loyal to the company, creating less turnover and they call in sick less?

Aren't those big contributors to your company's productivity and profitability?

Maybe you should be looking just as much at the laugh lines on your employee's faces as you do to the bottom line of your P&L statements! On this episode of Coffee with Claire, our guest is public speaker and author Joel Zeff. Joel has made it his mission to remind corporations that fun and passion are pathways to success.

Stay tuned to learn more about his take on speaking, teamwork and leadership viewed through the lens of mindful playfulness!

During storm season in the U.S., it seems no one is immune to the ravages of the weather.

When your home and livelihood are at stake, timing is everything. And having the right coach or advisor close by can make all the difference between distress and comfort. When storm damage occurs, you not only need to be aware of what it will take to rebuild or repair your damaged property, there are regulations and laws in place that need to be taken into consideration.

And timing is everything.

Benny Wright grew up in hurricane country and knows what it takes—and when—to deal with stormy weather.