You've spent your life and career building a business and the time has come to make a change. You want to sell it and retire or pass it on to your kids.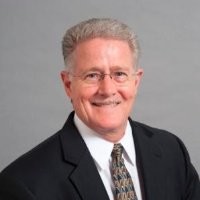 What's next?
Millions of the Baby Boomer generation are facing this question every day. Over the next 10 years, 76 % of business owners plan to sell or transfer their companies. That translates to $4 1/2 million businesses and $10 trillion in value!
Stay tuned to learn more about this massive change in our business community and how exit planning is good for your business.
You Might also like
The balance between our physical, emotional, mental and spiritual health is an ongoing journey. Finding the right tools and collaborator can be a challenge for women and their families.

Taking ownership of one's health requires a holistic approach involving the care and support of our body, mind, emotions and spirit. The act of nourishing your body, energizing your brain, balancing your emotions, and reconnecting with your purpose, is worth the effort.

Our guest today has a passion for supporting women and all of the concerns they face with their physical, emotional, mental and spiritual health.

In today's buying and selling markets we always hear about "the experience."

Well, just what is the buying experience and why should it matter to me?

When it comes to buying a home, probably the biggest purchase anyone makes in their lifetime, it is incredibly important. Having the right team in place to help you find and then buy the home of your dreams is more than salesmanship and bravado. It's about experience, market savvy and a passion for the business – and your clients.

Our guest today has made a career from building relationships and focusing on outstanding results for her clients. Let's talk with Tonya Walker about what sets her apart from her peers and how she creates the "Ultimate Real Estate Experience."

Life is an adventure to be experienced. And done so intentionally. When you take responsibility for your personal growth, you put yourself on the path to fulfilling your life's purpose.

Being intentional in your life also opens you up to conversation and to learning. It helps you build a network of friends and business contacts and also builds your self-confidence. You have to lead yourself before you can become a leader.

Our guest today is Nancy Canada, a principal consultant with New Paradigm Advisors, an executive director with The John Maxwell Team and a former human resources leader responsible for finding, evaluating and integrating talent into organizations. Nancy knows people, processes and success.

Tune in to hear how to live life intentionally and fully!