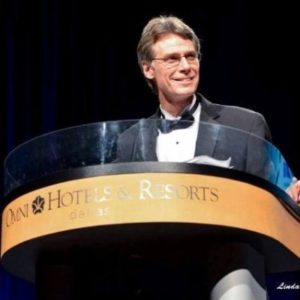 Are you the best leader you can be and do you have a mission statement? In today's discussion with Lon Ricker of The American Fallen Soldiers Project, we talk about how mission statements can define and direct an organization.
Lon Ricker is a 20-year survivor of the corporate world who realized that there is more to life than a big paycheck. He has served in a variety of roles with several non-profits in North Texas including The AmericanFallen Soldiers Project, SoupMobile and In-Sync Exotics.
You Might also like
Life is an adventure to be experienced. And done so intentionally. When you take responsibility for your personal growth, you put yourself on the path to fulfilling your life's purpose.

Being intentional in your life also opens you up to conversation and to learning. It helps you build a network of friends and business contacts and also builds your self-confidence. You have to lead yourself before you can become a leader.

Our guest today is Nancy Canada, a principal consultant with New Paradigm Advisors, an executive director with The John Maxwell Team and a former human resources leader responsible for finding, evaluating and integrating talent into organizations. Nancy knows people, processes and success.

Tune in to hear how to live life intentionally and fully!

Do you know your key messages? Do you how best to present yourself physically and verbally to a listening and watching public?  Claire speaks today with Laura Lewis, a polished media professional on what we need to consider as we shape our public persona.

Laura Lewis is a speaker, a radio and TV personality of Z Living, as well as a producer, writer, and clinical hypnotherapist.  Laura has a degree in Food and Nutrition from the University of North Texas.  She is founder and president of Odyssey Star Media, a production, publishing and promotion company dedicated to changing the world for the better, one person at a time through a multitude of communication channels.

What if you had a hobby you enjoyed so much you wanted to include all of your friends? And what if you wanted to create a community event in your hometown that benefited a much-loved local charity? How would you do that?

Our guest today did just that by gathering his friends and family, involved local schools, businesses and social services, and created an event that combines fun and giving on a Saturday every
spring.

Join us today to learn all about Wheels of Hope.