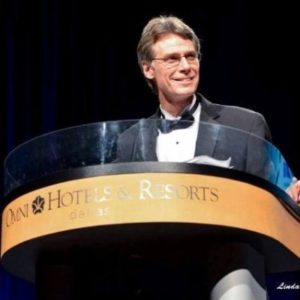 Are you the best leader you can be and do you have a mission statement? In today's discussion with Lon Ricker of The American Fallen Soldiers Project, we talk about how mission statements can define and direct an organization.
Lon Ricker is a 20-year survivor of the corporate world who realized that there is more to life than a big paycheck. He has served in a variety of roles with several non-profits in North Texas including The AmericanFallen Soldiers Project, SoupMobile and In-Sync Exotics.
You Might also like
The mindset of an entrepreneur is their strongest asset. It's their imagination that dreams up the idea, their strategic thinking and planning that allows the plan to unfold, and their determination and will power that gets them through the uncharted waters. It's patience and persistence that keeps them going.

However, in this fast-paced world in which we live, we don't always allow ourselves down time, we can forget to slow down and recharge our batteries. So, how do we, as entrepreneurs, keep ourselves moving forward at the speed of light, while also taking care of ourselves and get balanced?

That's where mindfulness steps in. John Edmonson, Director of Wellness and Life Coach at Healing Springs Ranch, has a fascinating approach to mindfulness and it's end goal. In today's episode, John will answer these questions and more.

What do you need to do to take control of how you deal with the professional relationships in your life and improve your professional development potential?  Dr. Ed discusses with Claire how to come up with the best approach for you using his proven techniques.

Dr. Edward Lewellen holds an Honorary Doctorate of Divinity, Certified Master Executive Coach, Master NLP Practitioner, Master Life Coach and has an MBA in Management. He has consulted with businesses, universities, and Chambers of Commerce on value-adding business forums and topics.

Podcast: Play in new window | Download

The balance between our physical, emotional, mental and spiritual health is an ongoing journey. Finding the right tools and collaborator can be a challenge for women and their families.

Taking ownership of one's health requires a holistic approach involving the care and support of our body, mind, emotions and spirit. The act of nourishing your body, energizing your brain, balancing your emotions, and reconnecting with your purpose, is worth the effort.

Our guest today has a passion for supporting women and all of the concerns they face with their physical, emotional, mental and spiritual health.