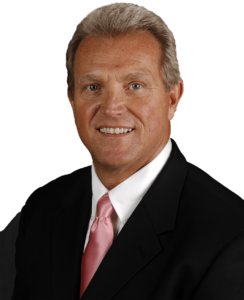 The ultimate sales guy talks with Claire on how to not only survive but to thrive and be the best you can with the tools and ability you have within you.
Scott Schilling is The Significance Expert, committed to providing inspired answers to today's challenges through his TV show, podcasts, speaking, training, consulting and coaching. Scott helps individuals and organizations systematically grow personally, professionally, financially and spiritually. Scott brings a unique combination of 35+ years of life experience in sales, marketing and training to corporations, business owners, entrepreneurs and individuals.
Podcast: Play in new window | Download
You Might also like
Do you know what it takes to overcome stress? Do you have the tools and techniques you need? Today's episode gives you some tips and ideas on how to make yourself feel better in stressful situations.

Mary Monttein Alonso is a transformational life coach, certified facilitator, brain mechanic and energy healer. She knows what it takes to realign the misaligned in your life.

Podcast: Play in new window | Download

Philip Goodrich introduces Claire to Google's Jamboard, a multi-functional presentation device. Philip demonstrated the large-screen, interactive display live on Coffee With Claire. While it looks like a basic whiteboard, it features handwriting recognition, Google search integration, allows remote collaboration and meshes the best of web capabilities with video conferencing. Look for Jamboard on future Coffee With Claire episodes.

Philip Goodrich is part of the BenQ Jamboard team. His over 20 years' of IT experience with a wide variety of platforms, applications and systems allows him to relate to his clients and their technology needs. A graduate of Southern Illinois University, he has a wealth of technology and sales experience with HP, Xerox, Sun, StorageTek and XIOtech. Philip is not only an accomplished sales person, he is also a musical performer and actor.

Podcast: Play in new window | Download

John Allen is in a business that can be hard to truly understand.  Or to get people to talk about.

Insurance.

"Most people tune out as soon as they hear the word," John said in a conversation recently.  "They're bombarded with salesy insurance messages, and many have had a poor experience with their own insurance … they're not sure who to trust, and so many simply choose not to engage."

That's where his experience with Coffee With Claire was helpful.  John was our guest on Episode 4 of Season 2.  His program was part of a series called "The 'What-if' Series on Insurance."

"I went on Coffee With Claire as part of a series with my good friend, Benny Wright (at Jansen Adjusters International), to give some real-world examples of what can happen when you don't hire the right people to insure you" John continued.  "You need to know what questions to ask when you buy insurance.  Understanding what you are buying can remove the angst from the process, and gets you much better coverage for your money."

John is President and Managing Agent with Community Insurance Advisors in Plano, Texas.

"However, it really didn't hit me just how much reach that appearance had until I visited friends in California," John said.  "In the course of a conversation with friends who had seen the program, it came up that they watched the whole thing."

A whole episode discussing insurance?  Really?

"They said they actually learned something," John said.

John chose to appear on Coffee With Claire because his larger mission is to do his part to correct the broken practices of the insurance industry.  Being honest, clear and direct with clients, and others, is a big part of that mission.

"Claire's interview helped me to focus that message," John said. "She is a skilled host!"

Claire has interviewed dozens of business and community leaders for Coffee With Claire.  For more information about how you can be a guest on Coffee With Claire, contact us for a tour and prospectus.