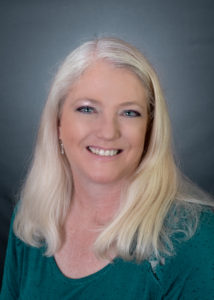 What does it take to be a clear communicator? Claire and guest, Robi Ley, have a spirited discussion of how to get your best thoughts out of your head and onto paper or into clear spoken words.
Robi Ley is the owner and lead communication coach at WordCrafter Consultants.  Robi believes that every person has a story. Her business is about helping people tell their story.
You Might also like
The balance between our physical, emotional, mental and spiritual health is an ongoing journey. Finding the right tools and collaborator can be a challenge for women and their families.

Taking ownership of one's health requires a holistic approach involving the care and support of our body, mind, emotions and spirit. The act of nourishing your body, energizing your brain, balancing your emotions, and reconnecting with your purpose, is worth the effort.

Our guest today has a passion for supporting women and all of the concerns they face with their physical, emotional, mental and spiritual health.

Tracy Eubanks shares his experiences running non-profit organizations and revealing that, really, they are really for-profit businesses with their profits being redirected.

Tracy Eubanks, the CEO of Metrocrest Services, Inc., is an experienced leader overseeing operations of both for profit and non-profit organizations. Tracy is skilled at employee development, business development, and creating a culture of excellence.

Do you know what it takes to overcome stress? Do you have the tools and techniques you need? Today's episode gives you some tips and ideas on how to make yourself feel better in stressful situations.

Mary Monttein Alonso is a transformational life coach, certified facilitator, brain mechanic and energy healer. She knows what it takes to realign the misaligned in your life.