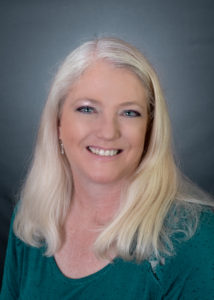 What does it take to be a clear communicator? Claire and guest, Robi Ley, have a spirited discussion of how to get your best thoughts out of your head and onto paper or into clear spoken words.
Robi Ley is the owner and lead communication coach at WordCrafter Consultants.  Robi believes that every person has a story. Her business is about helping people tell their story.
You Might also like
Do you have a full-time job that pays the bills? Do wish you could do something else that would fuel a passion while earning extra money? My guest in this episode is Sue Moore who knows all too well what it means to find a "side hustle" to help s sometimes-depleted bank account.

One of the fastest growing segments in the American workforce are side earners–people who keep their regular, full-time job, and then find something to supplement that income with more. This episode covers:

How to find these opportunities

What the typical hurdles might be

Gives you some ideas on how much you can make

Describes what your daily routine might be like

"Side Hustle Sue" Moore is a "recovering banker" who successfully transitioned from the financial services world into this fast-growing segment of earners. She loves to tell her interesting story and is an inspiration to those who need that push to get started.

Podcast: Play in new window | Download

What does it take to be an effective small business owner?  Susan and Claire have an animated discussion around what it takes to start, build and maintain a successful small business.

Susan Hamilton is the Founder and CEO of OffBeat Business Media, an organization dedicated to rebuilding American business influence locally, nationally, and abroad.

The mindset of an entrepreneur is their strongest asset. It's their imagination that dreams up the idea, their strategic thinking and planning that allows the plan to unfold, and their determination and will power that gets them through the uncharted waters. It's patience and persistence that keeps them going.

However, in this fast-paced world in which we live, we don't always allow ourselves down time, we can forget to slow down and recharge our batteries. So, how do we, as entrepreneurs, keep ourselves moving forward at the speed of light, while also taking care of ourselves and get balanced?

That's where mindfulness steps in. John Edmonson, Director of Wellness and Life Coach at Healing Springs Ranch, has a fascinating approach to mindfulness and it's end goal. In today's episode, John will answer these questions and more.