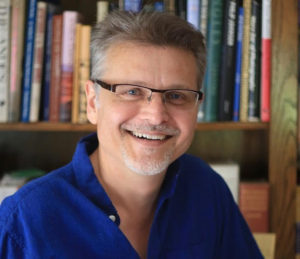 If you have ever felt stuck and wanted to make a dynamic shift in your life, this is the episode for you. Our guest discusses how to overcome burnout, find balance and thrive in your new life.
David Barnes is a co-founder at Peace Of Mind Overtures and co-author of Taming Your Dragons: Making Peace with Your Emotions and It's Just Commerce: Returning Balance to Business. He is the co-host of Peace Overtures Radio Podcast available on Speaker and iTunes.
You Might also like
Drama and conflict are everywhere in our lives today. In the books, movies and popular media we consume. And in the relationships that make up our lives.

Sociologists and healthcare professionals often say that the dynamic roles people play in relationships form a drama triangle. Each of us can, and has, claimed one or more of these roles in our lifetime. Understanding how to overcome these challenges is critical in learning how to interact with others and in living the life you want.

My guest today has found her way through the drama triangle and lived to tell about it. Let's talk with Rachel Graham about her journey.

The High-impact Living Series: weight loss and a healthy and fit lifestyle.  Dr. Ed talks about tips and techniques to help make this a reality for the viewer.

Dr. Edward Lewellen holds an Honorary Doctorate of Divinity, Certified Master Executive Coach, Master NLP Practitioner, Master Life Coach and has an MBA in Management. He has consulted with businesses, universities, and Chambers of Commerce on value-adding business forums and topics.

Podcast: Play in new window | Download

Are you more of a mentor than you are a boss? Then you just might be a servant leader. Today's episode deals with some of the best examples of what it takes to be a servant leader and how they are being developed.

Billy Johnson is the Director of the Professional Leadership Program at the University of North Texas, which is housed in the College of Business. The Professional Leadership Program is a nationally recognized mentoring program, which matches students up with successful executives all over North Texas, and helps the students get ready for the business world before they get into the business world.