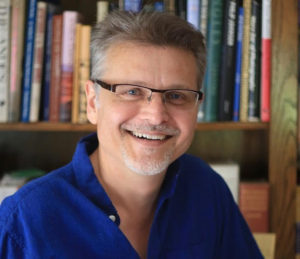 If you have ever felt stuck and wanted to make a dynamic shift in your life, this is the episode for you. Our guest discusses how to overcome burnout, find balance and thrive in your new life.
David Barnes is a co-founder at Peace Of Mind Overtures and co-author of Taming Your Dragons: Making Peace with Your Emotions and It's Just Commerce: Returning Balance to Business. He is the co-host of Peace Overtures Radio Podcast available on Speaker and iTunes.
You Might also like
How good are you at setting goals—and then keeping them? Do you know the SMART method? In today's episode, we talk about how to use this formula, find your power within and then see results from your collective efforts.

Shelby (Miles) Carino is a psychic and seer who helps people to understand who they are and how best to awaken within themselves the power to overcome any obstacle.

Learning to communicate effectively and exposing the world to the real you is the subject of today's episode. While IT is a key part of all of our business lives, we need to realize it is really only a tool to meet the goals we've set for ourselves.

Paola Saibene, CEO of Neuropeach Labs,  has years of experience in IT transformation and business Innovation, having held multiple CIO/ CTO/ CSO/ COO positions in government and in the private sector, including multi-billion dollar enterprises, including the State of Hawaii. She is a pioneer in transforming and innovating in organizations under tremendous scrutiny.

hile we think of wearable technology strictly in terms of devices for humans, that's no longer true. Horses are now the beneficiary of advances in sensor technology and the trend is gaining momentum in 2017.  There are several new companies jockeying for position in the equine space. PonyUp Technologies is one of these companies, and their technology has features that sets it apart from the rest.

Sharon Caswell has a software engineering background and life-long interest in horses Sharon holds the reins at PonyUp Technologies, which has developed a new device called VetCheq.. Her background in software development, team leadership, product development and marketing gave her all the skills needed to give strategic and tactical guidance for developing a product from scratch.