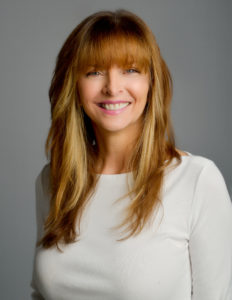 Are you listening to your mind and body? Do you know what tools and techniques are available to you to help you maximize your health? Today's episode exposes you to some clear options spiritually, emotionally and physically to help heal and maximize your body's potential.
Michelle Bardwell is the founder and CEO of Flower Road, an alternative health institute based in Dallas, Texas. Trained in aromatherapy and the use of essential oils and hydrosols, Michelle is a believer in helping people live healthy, happy lives.
You Might also like
Tracy Eubanks shares his experiences running non-profit organizations and revealing that, really, they are really for-profit businesses with their profits being redirected.

Tracy Eubanks, the CEO of Metrocrest Services, Inc., is an experienced leader overseeing operations of both for profit and non-profit organizations. Tracy is skilled at employee development, business development, and creating a culture of excellence.

How many of you, as business owners, make it a point to laugh every day? Or how many of you get mad at your employees for laughing too loud or having a good time at work?

Did you know that laughter at work is one of the best ways to develop creative thinking? Did you know that employees who enjoy their work environment are more loyal to the company, creating less turnover and they call in sick less?

Aren't those big contributors to your company's productivity and profitability?

Maybe you should be looking just as much at the laugh lines on your employee's faces as you do to the bottom line of your P&L statements! On this episode of Coffee with Claire, our guest is public speaker and author Joel Zeff. Joel has made it his mission to remind corporations that fun and passion are pathways to success.

Stay tuned to learn more about his take on speaking, teamwork and leadership viewed through the lens of mindful playfulness!

The best and most effective way to interact with people is face to face.  Do you have the tools and techniques to allow you to engage people in person? Claire talks with Paul about the best ways to engage people interpersonally.

Paul E. Maynard, otherwise known as The Relentless Networker, is an independent marketing, communications and business consultant based in the Dallas. He specializes in building and managing relationships. His work as a social media strategist for small- and medium-sized businesses and his experience as a dimensional marketer qualify him as an expert face-to-face networker.