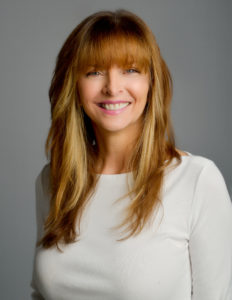 Are you listening to your mind and body? Do you know what tools and techniques are available to you to help you maximize your health? Today's episode exposes you to some clear options spiritually, emotionally and physically to help heal and maximize your body's potential.
Michelle Bardwell is the founder and CEO of Flower Road, an alternative health institute based in Dallas, Texas. Trained in aromatherapy and the use of essential oils and hydrosols, Michelle is a believer in helping people live healthy, happy lives.
You Might also like
Do you know that creating financial security is more about mindset than strategy or skillset? In this next episode of the High-Impact Living Series, Dr. Ed and Claire talk about how to best shpe your life around these concepts.

Dr. Edward Lewellen holds an Honorary Doctorate of Divinity, Certified Master Executive Coach, Master NLP Practitioner, Master Life Coach and has an MBA in Management. He has consulted with businesses, universities, and Chambers of Commerce on value-adding business forums and topics.

Podcast: Play in new window | Download

Do you have a full-time job that pays the bills? Do wish you could do something else that would fuel a passion while earning extra money? My guest in this episode is Sue Moore who knows all too well what it means to find a "side hustle" to help s sometimes-depleted bank account.

One of the fastest growing segments in the American workforce are side earners–people who keep their regular, full-time job, and then find something to supplement that income with more. This episode covers:

How to find these opportunities

What the typical hurdles might be

Gives you some ideas on how much you can make

Describes what your daily routine might be like

"Side Hustle Sue" Moore is a "recovering banker" who successfully transitioned from the financial services world into this fast-growing segment of earners. She loves to tell her interesting story and is an inspiration to those who need that push to get started.

Podcast: Play in new window | Download

Drama and conflict are everywhere in our lives today. In the books, movies and popular media we consume. And in the relationships that make up our lives.

Sociologists and healthcare professionals often say that the dynamic roles people play in relationships form a drama triangle. Each of us can, and has, claimed one or more of these roles in our lifetime. Understanding how to overcome these challenges is critical in learning how to interact with others and in living the life you want.

My guest today has found her way through the drama triangle and lived to tell about it. Let's talk with Rachel Graham about her journey.