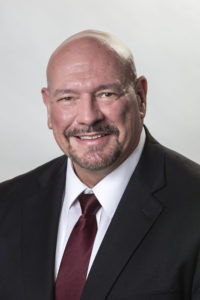 What do you need to do to take control of  the personal relationships in your life?  Dr. Ed discusses with Claire how to best manage these relationships and yourself using his proven techniques.
Dr. Edward Lewellen holds an Honorary Doctorate of Divinity, Certified Master Executive Coach, Master NLP Practitioner, Master Life Coach and has an MBA in Management. He has consulted with businesses, universities, and Chambers of Commerce on value-adding business forums and topics.
You Might also like
The first in a series we call "What If?" In this episode, we discover what you really need to know about insurance. Our guest, John Allen, is president and managing agent with Community Insurance Advisors. John's mission is to set a new standard for the insurance industry. Here John walks us through a thought process of how we should engage an agent and get the most from our insurance policies. While many people buy insurance on price (whether it be for the house, car or business), most of us really have no idea what our policies cover. John clearly describes "all-risk" versus "named-perils" coverage, water endorsements and the difference between replacement and ACV (depreciated) claims settlements.

John has leveraged his passion for people and his attention to detail to grow an insurance business that is a true advocate for his clients."

In today's buying and selling markets we always hear about "the experience."

Well, just what is the buying experience and why should it matter to me?

When it comes to buying a home, probably the biggest purchase anyone makes in their lifetime, it is incredibly important. Having the right team in place to help you find and then buy the home of your dreams is more than salesmanship and bravado. It's about experience, market savvy and a passion for the business – and your clients.

Our guest today has made a career from building relationships and focusing on outstanding results for her clients. Let's talk with Tonya Walker about what sets her apart from her peers and how she creates the "Ultimate Real Estate Experience."

Whether it's choosing a doctor, hospital or other medical provider, or paying for high cost prescription medications, health care is front and center in most of our lives these days. People are looking for solutions to spread their financial resources without sacrificing quality or skipping necessary care. It can feel like a rat race with no way out.

One of those solutions is something many of us are not aware of, something called destination medical care, the idea of traveling to medical center other than the closest one to come up with the best outcome, timely access to care and manageable costs. Where this was once seen as only for wealthy, individual patients, it's now become a practical option for companies trying to manage benefit costs and individual patient alike.

Our guest today has taken this concept to the next level and not only made good care available to more people he's found ways to make it affordable, available and practical.