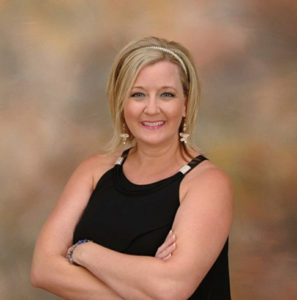 Do you have a feeling for your feelings? Do you know how to control, your emotions? How intuitive are you and how can you make it work for you?
Shelby (Miles) Carino is a psychic and seer who helps people to understand who they are and how best to awaken within themselves the power to overcome any obstacle.
You Might also like
hile we think of wearable technology strictly in terms of devices for humans, that's no longer true. Horses are now the beneficiary of advances in sensor technology and the trend is gaining momentum in 2017.  There are several new companies jockeying for position in the equine space. PonyUp Technologies is one of these companies, and their technology has features that sets it apart from the rest.

Sharon Caswell has a software engineering background and life-long interest in horses Sharon holds the reins at PonyUp Technologies, which has developed a new device called VetCheq.. Her background in software development, team leadership, product development and marketing gave her all the skills needed to give strategic and tactical guidance for developing a product from scratch.

Podcast: Play in new window | Download

We are all living in an age of the internet of things, big data, artificial intelligence and data security.

What is the advantage of marrying technology and healthcare?

When it comes to our health, using these technologies and concepts to improve and enhance our daily lives only seems natural.  So what does it take to have wearable bio sensors a part of our day-to-day lives? What advantage is it to have all of our health history in a digital form?

Our guest is Pete Ianace, Senior Vice President of Corporate Development at Vital Tech Innovations, and President of ComCam International.  Pete caught us up with the impact of technology on the future of healthcare. Pete knows technology and he knows healthcare.

Tune in to hear the latest on the intersection of these two fields.

Can you tell your own story?  Do you know where to start and what does it take to have an impact?  Claire and Steve talk about his story as an illustration of how to best tell a difficult and complex story.

Steve Stoler is a veteran Emmy Award winning television news reporter, whose career has spanned more than three decades at six television stations in Georgia, Nebraska, North Carolina and Texas. Steve has covered almost every type of news story imaginable. Throughout his career, Steve has been an eyewitness to history. After 34 years in TV, Steve is now the City of Plano, Texas' Director of Media Relations.