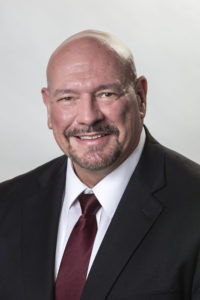 The High-impact Living Series: weight loss and a healthy and fit lifestyle.  Dr. Ed talks about tips and techniques to help make this a reality for the viewer.
Dr. Edward Lewellen holds an Honorary Doctorate of Divinity, Certified Master Executive Coach, Master NLP Practitioner, Master Life Coach and has an MBA in Management. He has consulted with businesses, universities, and Chambers of Commerce on value-adding business forums and topics.
You Might also like
Do you have a feeling for your feelings? Do you know how to control, your emotions? How intuitive are you and how can you make it work for you?

Shelby (Miles) Carino is a psychic and seer who helps people to understand who they are and how best to awaken within themselves the power to overcome any obstacle.

Everyone has had some kind of adversity in their life at some point. Some things are extremely visible to others; sometimes it's not so easily seem by a bystander.  However, no matter what way it shows up, it still can derail you.  It's a choice to face it and figure out a way to work it out.  Sometimes we can figure it out on our own; sometimes we need some help.

Our guest today, Todd Drake, has overcome some tremendous obstacles and thrived on the other side.   He is the president and owner of Todd Drake Diamonds.  A veteran of the corporate world, he got away from the grind and helped his family in areas where he was trained, to help them take their business to the next level.  A competitive athlete, too, Todd enjoys a great game of baseball when he can pry himself away from his business.

Did you know that the skin is the largest organ of the body, with a total area of about 20 square feet?  Our skin protects us from microbes and the elements, helps regulate body temperature, and permits the sensation of touch, heat and cold.

We take our skin for granted.  We expose it to the sun at the beach, we go skiing on the slopes and expose it to the cold and wind, and then we turn around and complain when we start seeing wrinkles, sun spots, or saggy skin.

Even if you've never taken care of your skin, it's not too late to start.  Your skin begins to age when you are only in your mid 20's, although you may not see it.  Your favorite products may not work anymore.  Your genes, daily habits, and the sun cause these changes.

Both men and women are interested in looking young and vibrant. Our skin is our most visual piece of real estate, and when it looks good, we feel good. When it looks bad, we feel bad.

Dermatologists are trained physicians that understand skin better than anyone.  They all recommend daily regimens to keep your skin healthy.  But what products are safe?  Should I go organic?  How much should I budget to spend every month?

Stay tuned as we welcome back Sue Moore, who brings to us a great education to help us understand in practical terms some of the most common questions and misconceptions around caring for your skin.