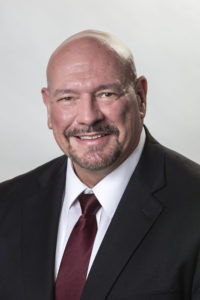 The High-impact Living Series: weight loss and a healthy and fit lifestyle.  Dr. Ed talks about tips and techniques to help make this a reality for the viewer.
Dr. Edward Lewellen holds an Honorary Doctorate of Divinity, Certified Master Executive Coach, Master NLP Practitioner, Master Life Coach and has an MBA in Management. He has consulted with businesses, universities, and Chambers of Commerce on value-adding business forums and topics.
You Might also like
Do you have a feeling for your feelings? Do you know how to control, your emotions? How intuitive are you and how can you make it work for you?

Shelby (Miles) Carino is a psychic and seer who helps people to understand who they are and how best to awaken within themselves the power to overcome any obstacle.

What is it that drives entrepreneurs?  Why would anyone subject themselves to the crazy, unpredictable entrepreneurial lifestyle?

Entrepreneurs are an interesting breed.  They are tenacious, passionate people who really do march to the beat of a different drum.  They are visionaries, their strongest advocate, and although they have immense self confidence in themselves and their vision, they are humble enough to know when to pivot and say "this isn't working."  Lastly, entrepreneurs believe that rules are made to be broken.  The status quo is boring. They are always thinking of ten different ways to solve a problem, and by putting all of these traits to work, develop products and services that their competition says, "Why didn't we think of that?"  It's the amazing combination of using both sides of their brains to achieve what others may never have thought possible.

Here at Coffee with Claire, we celebrate the entrepreneurial spirit.  And today, our guests demonstrate how collaboration and the bringing together two totally opposite ends of the business spectrum is the perfect combination to help newly formed companies or re-designed businesses create a strong professional footprint, while staying true to their individual entrepreneurial spirits.

Stay tuned and learn how bringing two very different worlds together has found the crossroads of the soft skills of creativity and the "hard" skills of programming have created the perfect combination for success!

This episode features Sungwoo Chun of Adpop and Jonathan Kim of TechMillenial discussing their businesses and their place in a variety of communities.

Learning to communicate effectively and exposing the world to the real you is the subject of today's episode. While IT is a key part of all of our business lives, we need to realize it is really only a tool to meet the goals we've set for ourselves.

Paola Saibene, CEO of Neuropeach Labs,  has years of experience in IT transformation and business Innovation, having held multiple CIO/ CTO/ CSO/ COO positions in government and in the private sector, including multi-billion dollar enterprises, including the State of Hawaii. She is a pioneer in transforming and innovating in organizations under tremendous scrutiny.