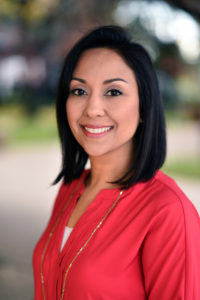 Using the example of Integrative Medicine, Claire talks with Dr. Aman about her story of adapting multiple disciplines to engage and solve old problems.
Dr. Ayesha Aman, MD, is the owner and creator of the RESTORE Center for Integrative Medicine.  Dr. Aman's objective is to help transform the way medicine is practiced and bring lasting health to her patients.
You Might also like
"Laughter is the best medicine."

So, what if you combined it with the principals of yoga?  Where would that take you?

Claire has had great success with a program called Laughter Yoga.  She's used it with teachers starting their school year, airline employees before busy season starts and with corporate executives looking to relieve stress.  Laughter yoga was made popular as an exercise routine developed by Indian physician Madan Kataria, who writes about the practice in his 2002 book Laugh For No Reason. Claire has gleaned the best practices of this foundation idea and shaped into her own program.

The idea of forced laughter to help drive away the blues or negative thoughts or just refresh your mind really works.  Claire's most recent experience is with a family wanting to have a positive start and ongoing support during the school year.  Each Sunday Claire meets with them and, using the principles of laughter yoga, gets their week off to a positive and fresh start.  They also find themselves using the techniques during the week.

For more information on how to book Claire for a session (or two or three) contact her here.

CWC

Do you know your key messages? Do you how best to present yourself physically and verbally to a listening and watching public?  Claire speaks today with Laura Lewis, a polished media professional on what we need to consider as we shape our public persona.

Laura Lewis is a speaker, a radio and TV personality of Z Living, as well as a producer, writer, and clinical hypnotherapist.  Laura has a degree in Food and Nutrition from the University of North Texas.  She is founder and president of Odyssey Star Media, a production, publishing and promotion company dedicated to changing the world for the better, one person at a time through a multitude of communication channels.

WomenOnTV network co-founder Jayne Rios stops by to talk about how empowered women are making a difference.

Jayne Rios is a veteran marketing and business professional based in Dallas.  With many eyars' experience in the video production world, she has started, managed and then sold several video and marketing companies.  She is the co-founder of WomenOnTV, (AKA, WBTVN).