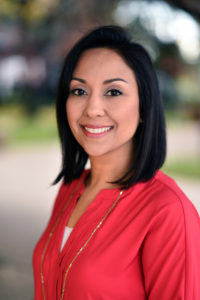 Using the example of Integrative Medicine, Claire talks with Dr. Aman about her story of adapting multiple disciplines to engage and solve old problems.
Dr. Ayesha Aman, MD, is the owner and creator of the RESTORE Center for Integrative Medicine.  Dr. Aman's objective is to help transform the way medicine is practiced and bring lasting health to her patients.
You Might also like
hile we think of wearable technology strictly in terms of devices for humans, that's no longer true. Horses are now the beneficiary of advances in sensor technology and the trend is gaining momentum in 2017.  There are several new companies jockeying for position in the equine space. PonyUp Technologies is one of these companies, and their technology has features that sets it apart from the rest.

Sharon Caswell has a software engineering background and life-long interest in horses Sharon holds the reins at PonyUp Technologies, which has developed a new device called VetCheq.. Her background in software development, team leadership, product development and marketing gave her all the skills needed to give strategic and tactical guidance for developing a product from scratch.

What do you need to do to take control of  the personal relationships in your life?  Dr. Ed discusses with Claire how to best manage these relationships and yourself using his proven techniques.

Dr. Edward Lewellen holds an Honorary Doctorate of Divinity, Certified Master Executive Coach, Master NLP Practitioner, Master Life Coach and has an MBA in Management. He has consulted with businesses, universities, and Chambers of Commerce on value-adding business forums and topics.

Podcast: Play in new window | Download

During storm season in the U.S., it seems no one is immune to the ravages of the weather.

When your home and livelihood are at stake, timing is everything. And having the right coach or advisor close by can make all the difference between distress and comfort. When storm damage occurs, you not only need to be aware of what it will take to rebuild or repair your damaged property, there are regulations and laws in place that need to be taken into consideration.

And timing is everything.

Benny Wright grew up in hurricane country and knows what it takes—and when—to deal with stormy weather.