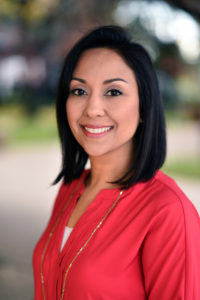 Using the example of Integrative Medicine, Claire talks with Dr. Aman about her story of adapting multiple disciplines to engage and solve old problems.
Dr. Ayesha Aman, MD, is the owner and creator of the RESTORE Center for Integrative Medicine.  Dr. Aman's objective is to help transform the way medicine is practiced and bring lasting health to her patients.
You Might also like
Claire and her guest, Brian Dobbs, discuss what it takes to find a coach and how to maximize the impact this person can have on you and your organization.

Brian Dobbs is a professional speaker and business coach, who cut his teeth in the ministry.  His company, Relavate, works with business-to-business and business-to-consumer organizations to help them find direction and establish continuity.

On today's episode of Coffee With Claire we are learning about craft beer!

According to several reliable internet sources including Brewfanatics and the craft brewery.org, here's a compilation of the top ten reasons why you should drink craft beer.

Craft Beer tastes better.
More alcohol.
Less trips to the bathroom!
Health benefits!
More Choices.
Less Expensive.
Less Calories.
Better ingredients.
Supporting the local economy.
Environmentally sustainable.

We are thrilled to welcome back to Coffee with Claire Michael Peticolas.  Michael is a fifth-generation Texas trial attorney and owner/operator of Dallas' Peticolas Brewing Company. After practicing law for a decade, Michael turned to his passion for craft beer.  Since 2011, Peticolas Brewing Company has won numerous local and national awards, and is an established craft beer industry leader in Texas.

Stay tuned to hear more about the current craft beer buzz!

Are you more apt to wade into shallow water than to dive deep into the sea? Sometimes we must—must – push ourselves in order to transform into the person we are supposed to be. We all have a personal journey that is ours alone.

My guest today has navigated her own personal journey through waters of many depths. She knows only too well when and why to step into deeper waters.

Join me and Rachel Graham as we delve into her mission of helping educate people about overcoming huge obstacles to find real meaning and purpose in their lives.