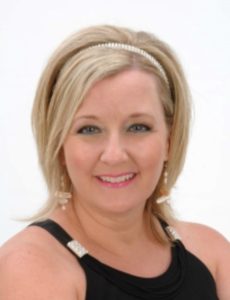 How good are you at setting goals—and then keeping them? Do you know the SMART method? In today's episode, we talk about how to use this formula, find your power within and then see results from your collective efforts.
Shelby (Miles) Carino is a psychic and seer who helps people to understand who they are and how best to awaken within themselves the power to overcome any obstacle.
Podcast: Play in new window | Download
You Might also like
The first in a series we call "What If?" In this episode, we discover what you really need to know about insurance. Our guest, John Allen, is president and managing agent with Community Insurance Advisors. John's mission is to set a new standard for the insurance industry. Here John walks us through a thought process of how we should engage an agent and get the most from our insurance policies. While many people buy insurance on price (whether it be for the house, car or business), most of us really have no idea what our policies cover. John clearly describes "all-risk" versus "named-perils" coverage, water endorsements and the difference between replacement and ACV (depreciated) claims settlements.

John has leveraged his passion for people and his attention to detail to grow an insurance business that is a true advocate for his clients."

Podcast: Play in new window | Download

Are you listening and are you really hearing what people are saying?  Today's guest talks with Claire about how he spends time listening to business leaders and helps then translate their desires into solid business decisions and actions.

David Rose works with business leaders around the world to help them substantially grow their revenue and profits with innovative strategies and tactics. He has helped deliver over $2 billion in revenue to his clients using the proprietary methodologies he has designed.  His book, "Overcoming the Universe Of Rejections," empowers people to learn and overcome all the categories of rejection they will face throughout their lives.

Podcast: Play in new window | Download

This is the episode that started it all.  Jayne Rios, the co-founder of the WomenOnTV network, introduced Claire to the audience and talks about what you will be going to see in the weeks and years to come.  Claire and Jayne talk about their history and their intentions for the show.

Jayne Rios is a veteran marketing and business professional based in Dallas.  With many years' experience in the video production world, she has started, managed and then sold several video and marketing companies.  She is the co-founder of WomenOnTV, (AKA, WBTVN).