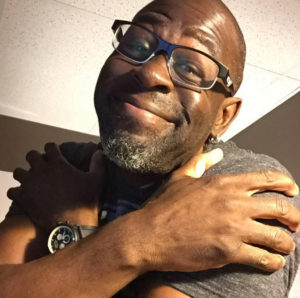 Another example of a corporate survivor who is making his living doing what he loves. Von and Claire talk about what it takes to run a business around a series of games and jokes. Comedy is really big business.
Von Daniel, is familiar with the techniques of Improv as CEO of ComedySportz Dallas. He has extensive experience managing in the DFW area, having successfully hired, trained, implemented processes and led business teams of varying skill levels. Von has extensive experience as a performer as a part of improvisational comedy in Dallas going back almost 20 years.
You Might also like
The ultimate sales guy talks with Claire on how to not only survive but to thrive and be the best you can with the tools and ability you have within you.

Scott Schilling is The Significance Expert, committed to providing inspired answers to today's challenges through his TV show, podcasts, speaking, training, consulting and coaching. Scott helps individuals and organizations systematically grow personally, professionally, financially and spiritually.  Scott brings a unique combination of 35+ years of life experience in sales, marketing and training to corporations, business owners, entrepreneurs and individuals.

Do you have a full-time job that pays the bills? Do wish you could do something else that would fuel a passion while earning extra money? My guest in this episode is Sue Moore who knows all too well what it means to find a "side hustle" to help s sometimes-depleted bank account.

One of the fastest growing segments in the American workforce are side earners–people who keep their regular, full-time job, and then find something to supplement that income with more. This episode covers:

How to find these opportunities

What the typical hurdles might be

Gives you some ideas on how much you can make

Describes what your daily routine might be like

"Side Hustle Sue" Moore is a "recovering banker" who successfully transitioned from the financial services world into this fast-growing segment of earners. She loves to tell her interesting story and is an inspiration to those who need that push to get started.

Podcast: Play in new window | Download

So much of our lives are marked by special occasions: engagements, weddings, milestone birthdays and anniversaries and just plain important days.

A big part of these special days and times are the gifts we give one another. Especially those unforgettable diamonds. From engagement rings to anniversary pendants to special jewelry, having a diamond at the center of the gift makes it all that more special.

Our guest today has made a career of knowing what diamond gifts work best on what occasion and for his expertise in charting the future of this fascinating industry.