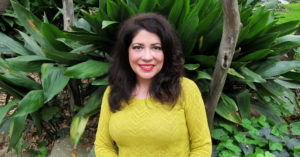 How intuitive are you?  Do you know how to read yourself and others?  Today's episode is a discussion of ho to read the signs of others and of yourself to help you navigate an even more complex world.
Known as The Clairvoyant Coach, Christina Carlin assists and supports clients in identifying and overcoming issues and challenges in their lives while finding clarity.
You Might also like
Everyone has had some kind of adversity in their life at some point. Some things are extremely visible to others; sometimes it's not so easily seem by a bystander.  However, no matter what way it shows up, it still can derail you.  It's a choice to face it and figure out a way to work it out.  Sometimes we can figure it out on our own; sometimes we need some help.

Our guest today, Todd Drake, has overcome some tremendous obstacles and thrived on the other side.   He is the president and owner of Todd Drake Diamonds.  A veteran of the corporate world, he got away from the grind and helped his family in areas where he was trained, to help them take their business to the next level.  A competitive athlete, too, Todd enjoys a great game of baseball when he can pry himself away from his business.

Do you have balance in your life and are you being authentic? Today's episode discusses body language and how we show up to those around us.

Dr. Edward Lewellen holds an Honorary Doctorate of Divinity, Certified Master Executive Coach, Master NLP Practitioner, Master Life Coach and has an MBA in Management. He has consulted with businesses, universities, and Chambers of Commerce on value-adding business forums and topics.

During storm season in the U.S., it seems no one is immune to the ravages of the weather.

When your home and livelihood are at stake, timing is everything. And having the right coach or advisor close by can make all the difference between distress and comfort. When storm damage occurs, you not only need to be aware of what it will take to rebuild or repair your damaged property, there are regulations and laws in place that need to be taken into consideration.

And timing is everything.

Benny Wright grew up in hurricane country and knows what it takes—and when—to deal with stormy weather.