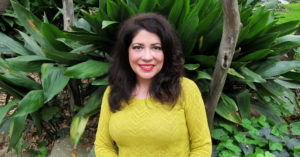 How intuitive are you?  Do you know how to read yourself and others?  Today's episode is a discussion of ho to read the signs of others and of yourself to help you navigate an even more complex world.
Known as The Clairvoyant Coach, Christina Carlin assists and supports clients in identifying and overcoming issues and challenges in their lives while finding clarity.
You Might also like
Tracy Eubanks shares his experiences running non-profit organizations and revealing that, really, they are really for-profit businesses with their profits being redirected.

Tracy Eubanks, the CEO of Metrocrest Services, Inc., is an experienced leader overseeing operations of both for profit and non-profit organizations. Tracy is skilled at employee development, business development, and creating a culture of excellence.

Do you know the concept of  "Yes, and.." from improvisational comedy? In this episode, recorded at a lunchtime networking group in Dallas, Claire shows the crowd (and you) just what it takes to engage people and make conversation and connecting really work. A great example of dynamic speaking and people engagement.

How many of you, as business owners, make it a point to laugh every day? Or how many of you get mad at your employees for laughing too loud or having a good time at work?

Did you know that laughter at work is one of the best ways to develop creative thinking? Did you know that employees who enjoy their work environment are more loyal to the company, creating less turnover and they call in sick less?

Aren't those big contributors to your company's productivity and profitability?

Maybe you should be looking just as much at the laugh lines on your employee's faces as you do to the bottom line of your P&L statements! On this episode of Coffee with Claire, our guest is public speaker and author Joel Zeff. Joel has made it his mission to remind corporations that fun and passion are pathways to success.

Stay tuned to learn more about his take on speaking, teamwork and leadership viewed through the lens of mindful playfulness!