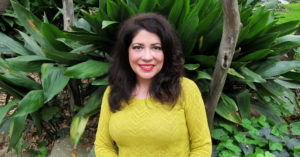 How intuitive are you?  Do you know how to read yourself and others?  Today's episode is a discussion of ho to read the signs of others and of yourself to help you navigate an even more complex world.
Known as The Clairvoyant Coach, Christina Carlin assists and supports clients in identifying and overcoming issues and challenges in their lives while finding clarity.
You Might also like
We've all been asked "how are you feeling today?" Sometimes we know how to answer and sometimes we don't.

Being able to sort out our feelings from our emotions can be a challenge.

While emotions are related to physical conditions, feelings are sparked by emotions. Feelings are the product of your brain's perception of things. So when we suppress or unleash our emotions, those actions can have a tremendous impact on our physical health and life.

Our guest today has spent her career helping people identify and cope with their emotions and feelings.

There is nothing in the world so irresistibly contagious as laughter and good humor. Or so said, of all people, Charles Dickens.

We all think of laughter as good times, fun times and not really about work. But what if you could make a living from laughter? Our guest today has done just that.

Von Daniel is the CEO and owner of The Comedy Arena in McKinney, Texas, home of ComedySportzDallas. He is a creative problem solver with training and experience with marketing, branding, graphic design, e-commerce and…comedy.

Stay with us as Von and I talk about how he turned laughter into a full-time, profitable business that's been around for almost 20 years.

Are you entertaining as well as informative?  Do you know what it takes to engage people and leave them wanting more?  Sir Earl and Claire talk about the value of being an entertainer as well as a communicator.

Sir Earl Toon achieved notoriety with the very popular band Kool & The Gang.  The founder of YMO Enterprises, Sir Earl strives to deliver the highest quality of music entertainment to a worldwide audience.