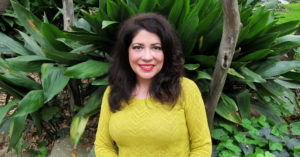 How intuitive are you?  Do you know how to read yourself and others?  Today's episode is a discussion of ho to read the signs of others and of yourself to help you navigate an even more complex world.
Known as The Clairvoyant Coach, Christina Carlin assists and supports clients in identifying and overcoming issues and challenges in their lives while finding clarity.
You Might also like
Do we REALLY believe in what we do? Is belief an integral part of your life? In today's episode, the first in a series, we start our discussion of the BOOTS (believe, overcome, own, trust and serve) method of a belief system.

Robi Ley is the owner and lead communication coach at WordCrafter Consultants. Robi believes that every person has a story. Her business is about helping people tell their story.

Podcast: Play in new window | Download

In this episode, Claire visits with Ellen Lee, an intuitive energy healer, author and improv coach. She and Claire discuss the concepts of energy healing, muscle testing and the six "clairs."

No, not Claire, clair, as in:

Clairvoyance – seeing
Clairaudience – hearing
Clairsentince – feeling
Claircognizance – knowing
Clairgustance – tasting
Clairolefactance – smelling

Learn about these concepts of clearing your emotional, mental, physical and spiritual issues. Then, in a followup, 5-minute segment, see Ellen in action clearing the seven main energy centers, or chakras. Top off this fun episode with Claire's Top 10 lessons.

The balance between our physical, emotional, mental and spiritual health is an ongoing journey. Finding the right tools and collaborator can be a challenge for women and their families.

Taking ownership of one's health requires a holistic approach involving the care and support of our body, mind, emotions and spirit. The act of nourishing your body, energizing your brain, balancing your emotions, and reconnecting with your purpose, is worth the effort.

Our guest today has a passion for supporting women and all of the concerns they face with their physical, emotional, mental and spiritual health.