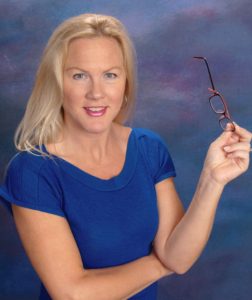 What does it take to be an effective small business owner?  Susan and Claire have an animated discussion around what it takes to start, build and maintain a successful small business.
Susan Hamilton is the Founder and CEO of OffBeat Business Media, an organization dedicated to rebuilding American business influence locally, nationally, and abroad.
Podcast: Play in new window | Download
You Might also like
The mindset of an entrepreneur is their strongest asset. It's their imagination that dreams up the idea, their strategic thinking and planning that allows the plan to unfold, and their determination and will power that gets them through the uncharted waters. It's patience and persistence that keeps them going.

However, in this fast-paced world in which we live, we don't always allow ourselves down time, we can forget to slow down and recharge our batteries. So, how do we, as entrepreneurs, keep ourselves moving forward at the speed of light, while also taking care of ourselves and get balanced?

That's where mindfulness steps in. John Edmonson, Director of Wellness and Life Coach at Healing Springs Ranch, has a fascinating approach to mindfulness and it's end goal. In today's episode, John will answer these questions and more.

What do you need to do to take control of how you deal with the professional relationships in your life and improve your professional development potential?  Dr. Ed discusses with Claire how to come up with the best approach for you using his proven techniques.

Dr. Edward Lewellen holds an Honorary Doctorate of Divinity, Certified Master Executive Coach, Master NLP Practitioner, Master Life Coach and has an MBA in Management. He has consulted with businesses, universities, and Chambers of Commerce on value-adding business forums and topics.

Podcast: Play in new window | Download

Tracy Eubanks shares his experiences running non-profit organizations and revealing that, really, they are really for-profit businesses with their profits being redirected.

Tracy Eubanks, the CEO of Metrocrest Services, Inc., is an experienced leader overseeing operations of both for profit and non-profit organizations. Tracy is skilled at employee development, business development, and creating a culture of excellence.