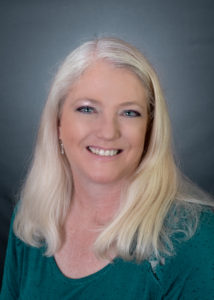 Do we REALLY believe in what we do? Is belief an integral part of your life? In today's episode, the first in a series, we start our discussion of the BOOTS (believe, overcome, own, trust and serve) method of a belief system.
Robi Ley is the owner and lead communication coach at WordCrafter Consultants. Robi believes that every person has a story. Her business is about helping people tell their story.
You Might also like
Can you tell your own story?  Do you know where to start and what does it take to have an impact?  Claire and Steve talk about his story as an illustration of how to best tell a difficult and complex story.

Steve Stoler is a veteran Emmy Award winning television news reporter, whose career has spanned more than three decades at six television stations in Georgia, Nebraska, North Carolina and Texas. Steve has covered almost every type of news story imaginable. Throughout his career, Steve has been an eyewitness to history. After 34 years in TV, Steve is now the City of Plano, Texas' Director of Media Relations.

Obesity and being overweight are two very significant health care issues in our world today with over 70 percent of our population suffering from these maladies. Beyond surgery and invasive procedures, what are people's options when it comes to overcoming these health challenges?

Back and neck pain, joint aches, muscle aches and soreness, chronic pain and gastrointestinal conditions are mostly caused by weight issues.

What if you could combat these health conditions by treating them naturally and accelerating the healing process and maintaining your health long term?

My guests today use their skills as doctors of chiropractic as well as their knowledge of anti-inflammatories and health and wellness products and practices to treat these pains and accelerate weight loss in their patients.

Let's learn about Health Factor Weight Loss, the natural solution to losing weight.

Telling stories and writing them down for a living. Wouldn't we all love to do that?

And then having them become New York Times best-selling books at that!  How does one go from a business career to writing historical fiction to writing crime fiction? My guest today has done all of that and is here to share her journey and experiences with the Salem Witch Trials, pioneer Texas and a woman detective.

Join me for my conversation with Kathleen Kent!