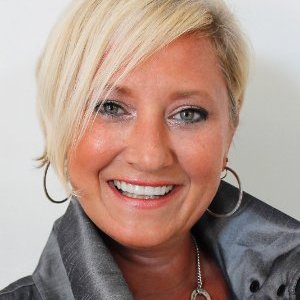 WomenOnTV network co-founder Jayne Rios stops by to talk about how empowered women are making a difference.
Jayne Rios is a veteran marketing and business professional based in Dallas.  With many eyars' experience in the video production world, she has started, managed and then sold several video and marketing companies.  She is the co-founder of WomenOnTV, (AKA, WBTVN).
Podcast: Play in new window | Download
You Might also like
John Allen is in a business that can be hard to truly understand.  Or to get people to talk about.

Insurance.

"Most people tune out as soon as they hear the word," John said in a conversation recently.  "They're bombarded with salesy insurance messages, and many have had a poor experience with their own insurance … they're not sure who to trust, and so many simply choose not to engage."

That's where his experience with Coffee With Claire was helpful.  John was our guest on Episode 4 of Season 2.  His program was part of a series called "The 'What-if' Series on Insurance."

"I went on Coffee With Claire as part of a series with my good friend, Benny Wright (at Jansen Adjusters International), to give some real-world examples of what can happen when you don't hire the right people to insure you" John continued.  "You need to know what questions to ask when you buy insurance.  Understanding what you are buying can remove the angst from the process, and gets you much better coverage for your money."

John is President and Managing Agent with Community Insurance Advisors in Plano, Texas.

"However, it really didn't hit me just how much reach that appearance had until I visited friends in California," John said.  "In the course of a conversation with friends who had seen the program, it came up that they watched the whole thing."

A whole episode discussing insurance?  Really?

"They said they actually learned something," John said.

John chose to appear on Coffee With Claire because his larger mission is to do his part to correct the broken practices of the insurance industry.  Being honest, clear and direct with clients, and others, is a big part of that mission.

"Claire's interview helped me to focus that message," John said. "She is a skilled host!"

Claire has interviewed dozens of business and community leaders for Coffee With Claire.  For more information about how you can be a guest on Coffee With Claire, contact us for a tour and prospectus.

Using the example of Integrative Medicine, Claire talks with Dr. Aman about her story of adapting multiple disciplines to engage and solve old problems.

Dr. Ayesha Aman, MD, is the owner and creator of the RESTORE Center for Integrative Medicine.  Dr. Aman's objective is to help transform the way medicine is practiced and bring lasting health to her patients.

Podcast: Play in new window | Download

Improv versus standup versus sketch comedy? What's the difference? Knowing the difference helps you know what works for an audience and the overall experience. As in any business, knowing the different aspects of your craft can help you become a leader.

Von Daniel, is familiar with the techniques of Improv as CEO of ComedySportz Dallas. He has extensive experience managing in the DFW area, having successfully hired, trained, implemented processes and led business teams of varying skill levels. Von has extensive experience as a performer as a part of improvisational comedy in Dallas going back almost 20 years.