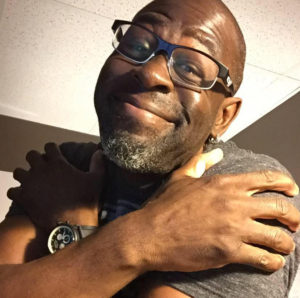 Improv versus standup versus sketch comedy? What's the difference? Knowing the difference helps you know what works for an audience and the overall experience. As in any business, knowing the different aspects of your craft can help you become a leader.
Von Daniel, is familiar with the techniques of Improv as CEO of ComedySportz Dallas. He has extensive experience managing in the DFW area, having successfully hired, trained, implemented processes and led business teams of varying skill levels. Von has extensive experience as a performer as a part of improvisational comedy in Dallas going back almost 20 years.
You Might also like
Are you more of a mentor than you are a boss? Then you just might be a servant leader. Today's episode deals with some of the best examples of what it takes to be a servant leader and how they are being developed.

Billy Johnson is the Director of the Professional Leadership Program at the University of North Texas, which is housed in the College of Business. The Professional Leadership Program is a nationally recognized mentoring program, which matches students up with successful executives all over North Texas, and helps the students get ready for the business world before they get into the business world.

Whether it's choosing a doctor, hospital or other medical provider, or paying for high cost prescription medications, health care is front and center in most of our lives these days. People are looking for solutions to spread their financial resources without sacrificing quality or skipping necessary care. It can feel like a rat race with no way out.

One of those solutions is something many of us are not aware of, something called destination medical care, the idea of traveling to medical center other than the closest one to come up with the best outcome, timely access to care and manageable costs. Where this was once seen as only for wealthy, individual patients, it's now become a practical option for companies trying to manage benefit costs and individual patient alike.

Our guest today has taken this concept to the next level and not only made good care available to more people he's found ways to make it affordable, available and practical.

What is it that drives entrepreneurs?  Why would anyone subject themselves to the crazy, unpredictable entrepreneurial lifestyle?

Entrepreneurs are an interesting breed.  They are tenacious, passionate people who really do march to the beat of a different drum.  They are visionaries, their strongest advocate, and although they have immense self confidence in themselves and their vision, they are humble enough to know when to pivot and say "this isn't working."  Lastly, entrepreneurs believe that rules are made to be broken.  The status quo is boring. They are always thinking of ten different ways to solve a problem, and by putting all of these traits to work, develop products and services that their competition says, "Why didn't we think of that?"  It's the amazing combination of using both sides of their brains to achieve what others may never have thought possible.

Here at Coffee with Claire, we celebrate the entrepreneurial spirit.  And today, our guests demonstrate how collaboration and the bringing together two totally opposite ends of the business spectrum is the perfect combination to help newly formed companies or re-designed businesses create a strong professional footprint, while staying true to their individual entrepreneurial spirits.

Stay tuned and learn how bringing two very different worlds together has found the crossroads of the soft skills of creativity and the "hard" skills of programming have created the perfect combination for success!

This episode features Sungwoo Chun of Adpop and Jonathan Kim of TechMillenial discussing their businesses and their place in a variety of communities.