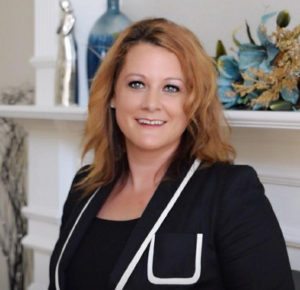 Melissa and Claire talk about how NextCareer has helped veterans shape their lives and helped them find new purpose after serving in the military.
Melissa Walker is the President and CEO of NextCareer.  A veteran media and human resources professional, Melissa knows how to match talent to enterprises.
Podcast: Play in new window | Download
You Might also like
Putting together the best outfit on a budget and then accessorizing it with custom jewelry is at the heart of this episode.  How can you maximize your budget and experience in the world of consignment goods?

Caroline Minnick Miller is a sales, marketing and advertising consultant to the fashion industry.  Andrea Reich is the owner and chief designer at Diadem Jewelry. Together in this episode you can see how best to match your consignment choices in clothing with the best in custom or found jewelry.

Podcast: Play in new window | Download

The mindset of an entrepreneur is their strongest asset. It's their imagination that dreams up the idea, their strategic thinking and planning that allows the plan to unfold, and their determination and will power that gets them through the uncharted waters. It's patience and persistence that keeps them going.

However, in this fast-paced world in which we live, we don't always allow ourselves down time, we can forget to slow down and recharge our batteries. So, how do we, as entrepreneurs, keep ourselves moving forward at the speed of light, while also taking care of ourselves and get balanced?

That's where mindfulness steps in. John Edmonson, Director of Wellness and Life Coach at Healing Springs Ranch, has a fascinating approach to mindfulness and it's end goal. In today's episode, John will answer these questions and more.

Claire and her guest, Brian Dobbs, discuss what it takes to find a coach and how to maximize the impact this person can have on you and your organization.

Brian Dobbs is a professional speaker and business coach, who cut his teeth in the ministry.  His company, Relavate, works with business-to-business and business-to-consumer organizations to help them find direction and establish continuity.