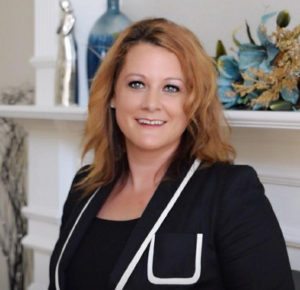 Melissa and Claire talk about how NextCareer has helped veterans shape their lives and helped them find new purpose after serving in the military.
Melissa Walker is the President and CEO of NextCareer.  A veteran media and human resources professional, Melissa knows how to match talent to enterprises.
Podcast: Play in new window | Download
You Might also like
Philip Goodrich introduces Claire to Google's Jamboard, a multi-functional presentation device. Philip demonstrated the large-screen, interactive display live on Coffee With Claire. While it looks like a basic whiteboard, it features handwriting recognition, Google search integration, allows remote collaboration and meshes the best of web capabilities with video conferencing. Look for Jamboard on future Coffee With Claire episodes.

Philip Goodrich is part of the BenQ Jamboard team. His over 20 years' of IT experience with a wide variety of platforms, applications and systems allows him to relate to his clients and their technology needs. A graduate of Southern Illinois University, he has a wealth of technology and sales experience with HP, Xerox, Sun, StorageTek and XIOtech. Philip is not only an accomplished sales person, he is also a musical performer and actor.

Can you tell your own story?  Do you know where to start and what does it take to have an impact?  Claire and Steve talk about his story as an illustration of how to best tell a difficult and complex story.

Steve Stoler is a veteran Emmy Award winning television news reporter, whose career has spanned more than three decades at six television stations in Georgia, Nebraska, North Carolina and Texas. Steve has covered almost every type of news story imaginable. Throughout his career, Steve has been an eyewitness to history. After 34 years in TV, Steve is now the City of Plano, Texas' Director of Media Relations.

The best and most effective way to interact with people is face to face.  Do you have the tools and techniques to allow you to engage people in person? Claire talks with Paul about the best ways to engage people interpersonally.

Paul E. Maynard, otherwise known as The Relentless Networker, is an independent marketing, communications and business consultant based in the Dallas. He specializes in building and managing relationships. His work as a social media strategist for small- and medium-sized businesses and his experience as a dimensional marketer qualify him as an expert face-to-face networker.