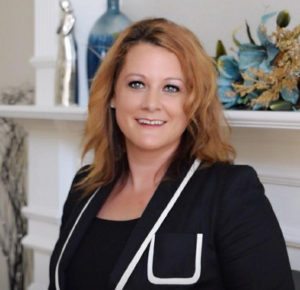 Melissa and Claire talk about how NextCareer has helped veterans shape their lives and helped them find new purpose after serving in the military.
Melissa Walker is the President and CEO of NextCareer.  A veteran media and human resources professional, Melissa knows how to match talent to enterprises.
Podcast: Play in new window | Download
You Might also like
Are you more of a mentor than you are a boss? Then you just might be a servant leader. Today's episode deals with some of the best examples of what it takes to be a servant leader and how they are being developed.

Billy Johnson is the Director of the Professional Leadership Program at the University of North Texas, which is housed in the College of Business. The Professional Leadership Program is a nationally recognized mentoring program, which matches students up with successful executives all over North Texas, and helps the students get ready for the business world before they get into the business world.

Are you the best leader you can be and do you have a mission statement? In today's discussion with Lon Ricker of The American Fallen Soldiers Project, we talk about how mission statements can define and direct an organization.

Lon Ricker is a 20-year survivor of the corporate world who realized that there is more to life than a big paycheck. He has served in a variety of roles with several non-profits in North Texas including The AmericanFallen Soldiers Project, SoupMobile and In-Sync Exotics.

Podcast: Play in new window | Download

Can you tell your own story?  Do you know where to start and what does it take to have an impact?  Claire and Steve talk about his story as an illustration of how to best tell a difficult and complex story.

Steve Stoler is a veteran Emmy Award winning television news reporter, whose career has spanned more than three decades at six television stations in Georgia, Nebraska, North Carolina and Texas. Steve has covered almost every type of news story imaginable. Throughout his career, Steve has been an eyewitness to history. After 34 years in TV, Steve is now the City of Plano, Texas' Director of Media Relations.