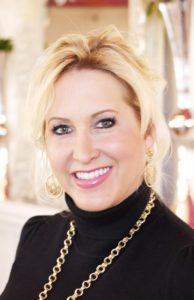 What are you doing for yourself? Today's episode talks about self care—from taking better care of your skin to choosing and wearing the best fashions that fit your style, body type and image.
Shea Boothe-Wood is a mother, entrepreneur, East Dallas resident and founder of 2 Shea Boutique & Med Spa and of 2 Shea Baby Boutique. Shea has spent over 25 years in the skincare industry, beginning her career with such skincare giants as Estee' Lauder, Christian Dior and Aveda Corporation.
You Might also like
Do you know that creating financial security is more about mindset than strategy or skillset? In this next episode of the High-Impact Living Series, Dr. Ed and Claire talk about how to best shpe your life around these concepts.

Dr. Edward Lewellen holds an Honorary Doctorate of Divinity, Certified Master Executive Coach, Master NLP Practitioner, Master Life Coach and has an MBA in Management. He has consulted with businesses, universities, and Chambers of Commerce on value-adding business forums and topics.

Podcast: Play in new window | Download

Our family history is a major part of who we are. Being able to record or write down that history is a special thing.

An important and impactful part of that process is capturing the memories of our senior family members. Seeing the past through their eyes as recalled in the stories they tell, makes life from another time come to life. It also helps cement a bond between generations that can't be done in other ways.

Our guest today calls his experience working with his father to write his dad's memoir one of the most inspiring times of his life.

hile we think of wearable technology strictly in terms of devices for humans, that's no longer true. Horses are now the beneficiary of advances in sensor technology and the trend is gaining momentum in 2017.  There are several new companies jockeying for position in the equine space. PonyUp Technologies is one of these companies, and their technology has features that sets it apart from the rest.

Sharon Caswell has a software engineering background and life-long interest in horses Sharon holds the reins at PonyUp Technologies, which has developed a new device called VetCheq.. Her background in software development, team leadership, product development and marketing gave her all the skills needed to give strategic and tactical guidance for developing a product from scratch.