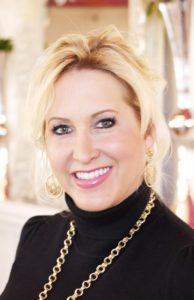 What are you doing for yourself? Today's episode talks about self care—from taking better care of your skin to choosing and wearing the best fashions that fit your style, body type and image.
Shea Boothe-Wood is a mother, entrepreneur, East Dallas resident and founder of 2 Shea Boutique & Med Spa and of 2 Shea Baby Boutique. Shea has spent over 25 years in the skincare industry, beginning her career with such skincare giants as Estee' Lauder, Christian Dior and Aveda Corporation.
You Might also like
Let's face it, the world of work is changing. Who does what at a company isn't what it used to be.

And that's okay.

The outsourcing of jobs, responsibilities, and skillsets beyond the core capabilities of a company is an efficient way to get things completed. Bringing in talent specific to a function is a great way to maximize people power. It is a way of ensuring everything in a company gets done and done well.

Our guest today knows what it is like to have to navigate a variety of organizations and their numbers from the back office to the boardroom.

Philip Goodrich introduces Claire to Google's Jamboard, a multi-functional presentation device. Philip demonstrated the large-screen, interactive display live on Coffee With Claire. While it looks like a basic whiteboard, it features handwriting recognition, Google search integration, allows remote collaboration and meshes the best of web capabilities with video conferencing. Look for Jamboard on future Coffee With Claire episodes.

Philip Goodrich is part of the BenQ Jamboard team. His over 20 years' of IT experience with a wide variety of platforms, applications and systems allows him to relate to his clients and their technology needs. A graduate of Southern Illinois University, he has a wealth of technology and sales experience with HP, Xerox, Sun, StorageTek and XIOtech. Philip is not only an accomplished sales person, he is also a musical performer and actor.

Do you have a full-time job that pays the bills? Do wish you could do something else that would fuel a passion while earning extra money? My guest in this episode is Sue Moore who knows all too well what it means to find a "side hustle" to help s sometimes-depleted bank account.

One of the fastest growing segments in the American workforce are side earners–people who keep their regular, full-time job, and then find something to supplement that income with more. This episode covers:

How to find these opportunities

What the typical hurdles might be

Gives you some ideas on how much you can make

Describes what your daily routine might be like

"Side Hustle Sue" Moore is a "recovering banker" who successfully transitioned from the financial services world into this fast-growing segment of earners. She loves to tell her interesting story and is an inspiration to those who need that push to get started.