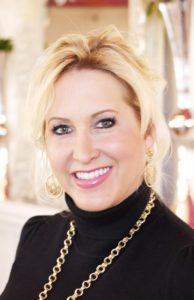 What are you doing for yourself? Today's episode talks about self care—from taking better care of your skin to choosing and wearing the best fashions that fit your style, body type and image.
Shea Boothe-Wood is a mother, entrepreneur, East Dallas resident and founder of 2 Shea Boutique & Med Spa and of 2 Shea Baby Boutique. Shea has spent over 25 years in the skincare industry, beginning her career with such skincare giants as Estee' Lauder, Christian Dior and Aveda Corporation.
You Might also like
Using the example of Integrative Medicine, Claire talks with Dr. Aman about her story of adapting multiple disciplines to engage and solve old problems.

Dr. Ayesha Aman, MD, is the owner and creator of the RESTORE Center for Integrative Medicine.  Dr. Aman's objective is to help transform the way medicine is practiced and bring lasting health to her patients.

How do successful people become successful? They learn how to overcome obstacles.

In life we all encounter obstacles. But to realize our full potential we have to be willing to deal with massive shifts in our lives as well be open to making positive changes in our lives.

We have to be willing to understand and deal with our energy, our subconscious, and our conscious self.

In order to get through this process to find this positive direction in life we all need help. We can all benefit from fixing ourselves first with the help of an expert.

What if you could have a combination of a life coach, spiritual teacher and therapist all rolled into one? My guest today is just that and has helped hundreds of entrepreneurs and business people find their success.

Everyone has had some kind of adversity in their life at some point. Some things are extremely visible to others; sometimes it's not so easily seem by a bystander.  However, no matter what way it shows up, it still can derail you.  It's a choice to face it and figure out a way to work it out.  Sometimes we can figure it out on our own; sometimes we need some help.

Our guest today, Todd Drake, has overcome some tremendous obstacles and thrived on the other side.   He is the president and owner of Todd Drake Diamonds.  A veteran of the corporate world, he got away from the grind and helped his family in areas where he was trained, to help them take their business to the next level.  A competitive athlete, too, Todd enjoys a great game of baseball when he can pry himself away from his business.