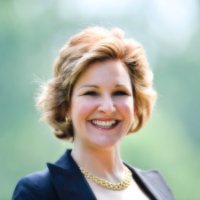 Do you know what it takes to overcome stress? Do you have the tools and techniques you need? Today's episode gives you some tips and ideas on how to make yourself feel better in stressful situations.
Mary Monttein Alonso is a transformational life coach, certified facilitator, brain mechanic and energy healer. She knows what it takes to realign the misaligned in your life.
You Might also like
So much of our lives are marked by special occasions: engagements, weddings, milestone birthdays and anniversaries and just plain important days.

A big part of these special days and times are the gifts we give one another. Especially those unforgettable diamonds. From engagement rings to anniversary pendants to special jewelry, having a diamond at the center of the gift makes it all that more special.

Our guest today has made a career of knowing what diamond gifts work best on what occasion and for his expertise in charting the future of this fascinating industry.

Everyone has had some kind of adversity in their life at some point. Some things are extremely visible to others; sometimes it's not so easily seem by a bystander.  However, no matter what way it shows up, it still can derail you.  It's a choice to face it and figure out a way to work it out.  Sometimes we can figure it out on our own; sometimes we need some help.

Our guest today, Todd Drake, has overcome some tremendous obstacles and thrived on the other side.   He is the president and owner of Todd Drake Diamonds.  A veteran of the corporate world, he got away from the grind and helped his family in areas where he was trained, to help them take their business to the next level.  A competitive athlete, too, Todd enjoys a great game of baseball when he can pry himself away from his business.

Podcast: Play in new window | Download

The world is an ever-more complicated and intricate place with so many internal and external forces at work on our minds, our health and intellect. Knowing what is going on around us as it impacts our health is increasingly important. Cell phones, digital signals and other emitted waves are bombarding our bodies daily.

What do we need to know? How can we protect ourselves?

On this episode of

Coffee with Claire

, our guest is

Dagmar Fleming

, founder of "Unlock Your Success." She is an international success coach and intuitive healer who helps individuals accelerate their growth, life purpose, and income potential. Through her research of helping people of all kinds, she has uncovered information about wireless radiation, the difference between 2 G and 5G, and how it affects us on a biological level.

Tune in to learn more about this everyday force and how you can understand its impact on you and follow our page for new episodes of Coffee with Claire every Friday!