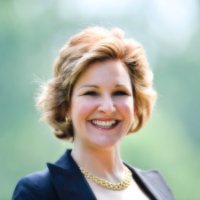 Do you know what it takes to overcome stress? Do you have the tools and techniques you need? Today's episode gives you some tips and ideas on how to make yourself feel better in stressful situations.
Mary Monttein Alonso is a transformational life coach, certified facilitator, brain mechanic and energy healer. She knows what it takes to realign the misaligned in your life.
You Might also like
How many of you, as business owners, make it a point to laugh every day? Or how many of you get mad at your employees for laughing too loud or having a good time at work?

Did you know that laughter at work is one of the best ways to develop creative thinking? Did you know that employees who enjoy their work environment are more loyal to the company, creating less turnover and they call in sick less?

Aren't those big contributors to your company's productivity and profitability?

Maybe you should be looking just as much at the laugh lines on your employee's faces as you do to the bottom line of your P&L statements! On this episode of Coffee with Claire, our guest is public speaker and author Joel Zeff. Joel has made it his mission to remind corporations that fun and passion are pathways to success.

Stay tuned to learn more about his take on speaking, teamwork and leadership viewed through the lens of mindful playfulness!

Have you ever had a bad customer experience? Odds are you have. Fact is, a lot of us tend to run into some rough customer service from time to time. And usually it's understandable, but it's never acceptable. And when it comes to poor customer service, the problems don't start with your customers – they start with your employees. Just ask Chris-James Cognetta. He's a consumer experience expert, and today on a brand new episode of Coffee with Claire, he's sitting down with Claire to talk about how customer service can be tailored at a management level, what that can mean for your employees, and how you can shift your thinking to have a customer-focused business at every level!

We all need to find a way to work on finding the good in ourselves. Today's episode deals with helping you understand how to make a better you. Being your own best friend.

Wendi McGowan-Ellis is the CEO and Co-Founder of Lifestyle Frisco. With over 20 years intra- and entrepreneurial experience, she leads a team of digital, mobile, social, and content strategists and creators.