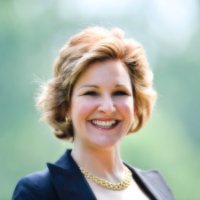 Do you know what it takes to overcome stress? Do you have the tools and techniques you need? Today's episode gives you some tips and ideas on how to make yourself feel better in stressful situations.
Mary Monttein Alonso is a transformational life coach, certified facilitator, brain mechanic and energy healer. She knows what it takes to realign the misaligned in your life.
You Might also like
The High-Impact Living Series begins: Overcoming the routine life you are leading.  This episode is primer on how to make these changes.

Dr. Edward Lewellen holds an Honorary Doctorate of Divinity, Certified Master Executive Coach, Master NLP Practitioner, Master Life Coach and has an MBA in Management. He has consulted with businesses, universities, and Chambers of Commerce on value-adding business forums and topics.

Podcast: Play in new window | Download

This is the episode that started it all.  Jayne Rios, the co-founder of the WomenOnTV network, introduced Claire to the audience and talks about what you will be going to see in the weeks and years to come.  Claire and Jayne talk about their history and their intentions for the show.

Jayne Rios is a veteran marketing and business professional based in Dallas.  With many years' experience in the video production world, she has started, managed and then sold several video and marketing companies.  She is the co-founder of WomenOnTV, (AKA, WBTVN).

What if you could invent a business that was a model of collaboration and high quality and featured products that tasted really good?

What if I told you that a business like this exists and is also native Texan-woman owned?

The micro-batched and artisan food industry is more of a movement. Creative folks who roast coffee, brew beer, make bread, or create specialty condiments, are in it for the creativity as much as the profitability.

Our guest today had a dream of crafting specialty foods she loved and knew others would find tasty. Let's talk with Taffie Lynn Butters about how she made her jalapeno dream a reality and does good at the same time.