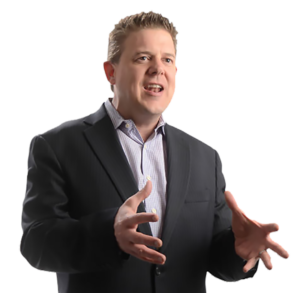 Claire and her guest, Brian Dobbs, discuss what it takes to find a coach and how to maximize the impact this person can have on you and your organization.
Brian Dobbs is a professional speaker and business coach, who cut his teeth in the ministry.  His company, Relavate, works with business-to-business and business-to-consumer organizations to help them find direction and establish continuity.
You Might also like
Can you tell your own story?  Do you know where to start and what does it take to have an impact?  Claire and Steve talk about his story as an illustration of how to best tell a difficult and complex story.

Steve Stoler is a veteran Emmy Award winning television news reporter, whose career has spanned more than three decades at six television stations in Georgia, Nebraska, North Carolina and Texas. Steve has covered almost every type of news story imaginable. Throughout his career, Steve has been an eyewitness to history. After 34 years in TV, Steve is now the City of Plano, Texas' Director of Media Relations.

How good are you at setting goals—and then keeping them? Do you know the SMART method? In today's episode, we talk about how to use this formula, find your power within and then see results from your collective efforts.

Shelby (Miles) Carino is a psychic and seer who helps people to understand who they are and how best to awaken within themselves the power to overcome any obstacle.

Are you listening and are you really hearing what people are saying?  Today's guest talks with Claire about how he spends time listening to business leaders and helps then translate their desires into solid business decisions and actions.

David Rose works with business leaders around the world to help them substantially grow their revenue and profits with innovative strategies and tactics. He has helped deliver over $2 billion in revenue to his clients using the proprietary methodologies he has designed.  His book, "Overcoming the Universe Of Rejections," empowers people to learn and overcome all the categories of rejection they will face throughout their lives.