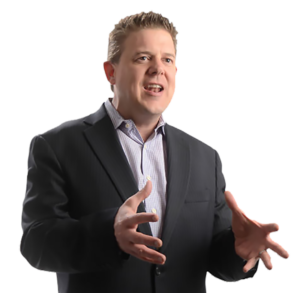 Claire and her guest, Brian Dobbs, discuss what it takes to find a coach and how to maximize the impact this person can have on you and your organization.
Brian Dobbs is a professional speaker and business coach, who cut his teeth in the ministry.  His company, Relavate, works with business-to-business and business-to-consumer organizations to help them find direction and establish continuity.
You Might also like
Did you know that the skin is the largest organ of the body, with a total area of about 20 square feet?  Our skin protects us from microbes and the elements, helps regulate body temperature, and permits the sensation of touch, heat and cold.

We take our skin for granted.  We expose it to the sun at the beach, we go skiing on the slopes and expose it to the cold and wind, and then we turn around and complain when we start seeing wrinkles, sun spots, or saggy skin.

Even if you've never taken care of your skin, it's not too late to start.  Your skin begins to age when you are only in your mid 20's, although you may not see it.  Your favorite products may not work anymore.  Your genes, daily habits, and the sun cause these changes.

Both men and women are interested in looking young and vibrant. Our skin is our most visual piece of real estate, and when it looks good, we feel good. When it looks bad, we feel bad.

Dermatologists are trained physicians that understand skin better than anyone.  They all recommend daily regimens to keep your skin healthy.  But what products are safe?  Should I go organic?  How much should I budget to spend every month?

Stay tuned as we welcome back Sue Moore, who brings to us a great education to help us understand in practical terms some of the most common questions and misconceptions around caring for your skin.

The first in a series we call "What If?" In this episode, we discover what you really need to know about insurance. Our guest, John Allen, is president and managing agent with Community Insurance Advisors. John's mission is to set a new standard for the insurance industry. Here John walks us through a thought process of how we should engage an agent and get the most from our insurance policies. While many people buy insurance on price (whether it be for the house, car or business), most of us really have no idea what our policies cover. John clearly describes "all-risk" versus "named-perils" coverage, water endorsements and the difference between replacement and ACV (depreciated) claims settlements.

John has leveraged his passion for people and his attention to detail to grow an insurance business that is a true advocate for his clients."

Are you listening and are you really hearing what people are saying?  Today's guest talks with Claire about how he spends time listening to business leaders and helps then translate their desires into solid business decisions and actions.

David Rose works with business leaders around the world to help them substantially grow their revenue and profits with innovative strategies and tactics. He has helped deliver over $2 billion in revenue to his clients using the proprietary methodologies he has designed.  His book, "Overcoming the Universe Of Rejections," empowers people to learn and overcome all the categories of rejection they will face throughout their lives.