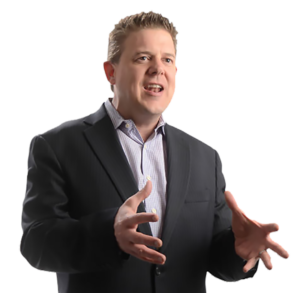 Claire and her guest, Brian Dobbs, discuss what it takes to find a coach and how to maximize the impact this person can have on you and your organization.
Brian Dobbs is a professional speaker and business coach, who cut his teeth in the ministry.  His company, Relavate, works with business-to-business and business-to-consumer organizations to help them find direction and establish continuity.
You Might also like
Do you own your digital footprint?  Can you navigate in a digital world?  These are skills we are all going to need in today's world, both professionally and personally.  In this episode, Cindy Baccus covers the key things you need to know to be an effective digital communicator.

Cindy Baccus is considered an expert in the field of social media and digital marketing and currently serves as an Instructor at Collin College.  An expert communicator, having graduated from the prestigious John C. Maxwell leadership and speaking program, Cindy can make even the most complex challenge look simple. She has authored several books and has served and headed several boards.

Podcast: Play in new window | Download

Do you have balance in your life and are you being authentic?  Today's episode discusses body language and how we show up to those around us.

Dr. Edward Lewellen holds an Honorary Doctorate of Divinity, Certified Master Executive Coach, Master NLP Practitioner, Master Life Coach and has an MBA in Management. He has consulted with businesses, universities, and Chambers of Commerce on value-adding business forums and topics.

Podcast: Play in new window | Download

The mindset of an entrepreneur is their strongest asset. It's their imagination that dreams up the idea, their strategic thinking and planning that allows the plan to unfold, and their determination and will power that gets them through the uncharted waters. It's patience and persistence that keeps them going.

However, in this fast-paced world in which we live, we don't always allow ourselves down time, we can forget to slow down and recharge our batteries. So, how do we, as entrepreneurs, keep ourselves moving forward at the speed of light, while also taking care of ourselves and get balanced?

That's where mindfulness steps in. John Edmonson, Director of Wellness and Life Coach at Healing Springs Ranch, has a fascinating approach to mindfulness and it's end goal. In today's episode, John will answer these questions and more.