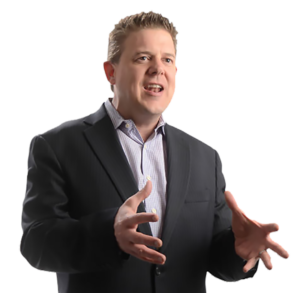 Claire and her guest, Brian Dobbs, discuss what it takes to find a coach and how to maximize the impact this person can have on you and your organization.
Brian Dobbs is a professional speaker and business coach, who cut his teeth in the ministry.  His company, Relavate, works with business-to-business and business-to-consumer organizations to help them find direction and establish continuity.
You Might also like
Telling stories and writing them down for a living. Wouldn't we all love to do that?

And then having them become New York Times best-selling books at that!  How does one go from a business career to writing historical fiction to writing crime fiction? My guest today has done all of that and is here to share her journey and experiences with the Salem Witch Trials, pioneer Texas and a woman detective.

Join me for my conversation with Kathleen Kent!

Did you know that the skin is the largest organ of the body, with a total area of about 20 square feet?  Our skin protects us from microbes and the elements, helps regulate body temperature, and permits the sensation of touch, heat and cold.

We take our skin for granted.  We expose it to the sun at the beach, we go skiing on the slopes and expose it to the cold and wind, and then we turn around and complain when we start seeing wrinkles, sun spots, or saggy skin.

Even if you've never taken care of your skin, it's not too late to start.  Your skin begins to age when you are only in your mid 20's, although you may not see it.  Your favorite products may not work anymore.  Your genes, daily habits, and the sun cause these changes.

Both men and women are interested in looking young and vibrant. Our skin is our most visual piece of real estate, and when it looks good, we feel good. When it looks bad, we feel bad.

Dermatologists are trained physicians that understand skin better than anyone.  They all recommend daily regimens to keep your skin healthy.  But what products are safe?  Should I go organic?  How much should I budget to spend every month?

Stay tuned as we welcome back Sue Moore, who brings to us a great education to help us understand in practical terms some of the most common questions and misconceptions around caring for your skin.

WomenOnTV network co-founder Jayne Rios stops by to talk about how empowered women are making a difference.

Jayne Rios is a veteran marketing and business professional based in Dallas.  With many eyars' experience in the video production world, she has started, managed and then sold several video and marketing companies.  She is the co-founder of WomenOnTV, (AKA, WBTVN).