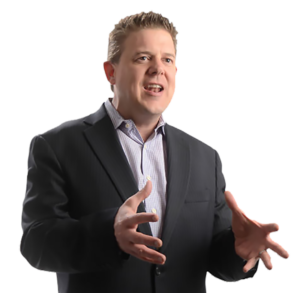 Claire and her guest, Brian Dobbs, discuss what it takes to find a coach and how to maximize the impact this person can have on you and your organization.
Brian Dobbs is a professional speaker and business coach, who cut his teeth in the ministry.  His company, Relavate, works with business-to-business and business-to-consumer organizations to help them find direction and establish continuity.
You Might also like
You've spent your life and career building a business and the time has come to make a change. You want to sell it and retire or pass it on to your kids.

What's next?

Millions of the Baby Boomer generation are facing this question every day. Over the next 10 years, 76 % of business owners plan to sell or transfer their companies. That translates to $4 1/2 million businesses and $10 trillion in value!

Stay tuned to learn more about this massive change in our business community and how exit planning is good for your business.

What do you need to do to take control of how you deal with the professional relationships in your life and improve your professional development potential?  Dr. Ed discusses with Claire how to come up with the best approach for you using his proven techniques.

Dr. Edward Lewellen holds an Honorary Doctorate of Divinity, Certified Master Executive Coach, Master NLP Practitioner, Master Life Coach and has an MBA in Management. He has consulted with businesses, universities, and Chambers of Commerce on value-adding business forums and topics.

The ultimate sales guy talks with Claire on how to not only survive but to thrive and be the best you can with the tools and ability you have within you.

Scott Schilling is The Significance Expert, committed to providing inspired answers to today's challenges through his TV show, podcasts, speaking, training, consulting and coaching. Scott helps individuals and organizations systematically grow personally, professionally, financially and spiritually.  Scott brings a unique combination of 35+ years of life experience in sales, marketing and training to corporations, business owners, entrepreneurs and individuals.