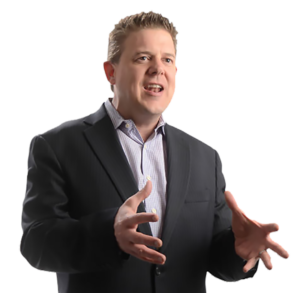 Claire and her guest, Brian Dobbs, discuss what it takes to find a coach and how to maximize the impact this person can have on you and your organization.
Brian Dobbs is a professional speaker and business coach, who cut his teeth in the ministry.  His company, Relavate, works with business-to-business and business-to-consumer organizations to help them find direction and establish continuity.
You Might also like
There is nothing in the world so irresistibly contagious as laughter and good humor. Or so said, of all people, Charles Dickens.

We all think of laughter as good times, fun times and not really about work. But what if you could make a living from laughter? Our guest today has done just that.

Von Daniel is the CEO and owner of The Comedy Arena in McKinney, Texas, home of ComedySportzDallas. He is a creative problem solver with training and experience with marketing, branding, graphic design, e-commerce and…comedy.

Stay with us as Von and I talk about how he turned laughter into a full-time, profitable business that's been around for almost 20 years.

During storm season in the U.S., it seems no one is immune to the ravages of the weather.

When your home and livelihood are at stake, timing is everything. And having the right coach or advisor close by can make all the difference between distress and comfort. When storm damage occurs, you not only need to be aware of what it will take to rebuild or repair your damaged property, there are regulations and laws in place that need to be taken into consideration.

And timing is everything.

Benny Wright grew up in hurricane country and knows what it takes—and when—to deal with stormy weather.

Everyone has had some kind of adversity in their life at some point. Some things are extremely visible to others; sometimes it's not so easily seem by a bystander.  However, no matter what way it shows up, it still can derail you.  It's a choice to face it and figure out a way to work it out.  Sometimes we can figure it out on our own; sometimes we need some help.

Our guest today, Todd Drake, has overcome some tremendous obstacles and thrived on the other side.   He is the president and owner of Todd Drake Diamonds.  A veteran of the corporate world, he got away from the grind and helped his family in areas where he was trained, to help them take their business to the next level.  A competitive athlete, too, Todd enjoys a great game of baseball when he can pry himself away from his business.