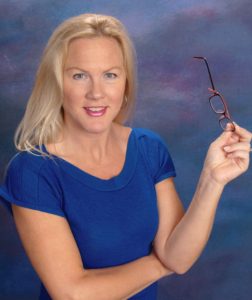 What does it take to be an effective small business owner?  Susan and Claire have an animated discussion around what it takes to start, build and maintain a successful small business.
Susan Hamilton is the Founder and CEO of OffBeat Business Media, an organization dedicated to rebuilding American business influence locally, nationally, and abroad.
You Might also like
What happens when you take one part etiquette expert, marry her to a master, responsible plumber and mix in large quantities of social media?

You get a plumber who knows how to teach other tradesmen where and how to find business via the internet—and in person and with style.

Please join me in welcoming Julie and Roger Wakefield who've not only built a very successful business but made their marriage survive and thrive in the process.

You've spent your life and career building a business and the time has come to make a change. You want to sell it and retire or pass it on to your kids.

What's next?

Millions of the Baby Boomer generation are facing this question every day. Over the next 10 years, 76 % of business owners plan to sell or transfer their companies. That translates to $4 1/2 million businesses and $10 trillion in value!

Stay tuned to learn more about this massive change in our business community and how exit planning is good for your business.

Our family history is a major part of who we are. Being able to record or write down that history is a special thing.

An important and impactful part of that process is capturing the memories of our senior family members. Seeing the past through their eyes as recalled in the stories they tell, makes life from another time come to life. It also helps cement a bond between generations that can't be done in other ways.

Our guest today calls his experience working with his father to write his dad's memoir one of the most inspiring times of his life.