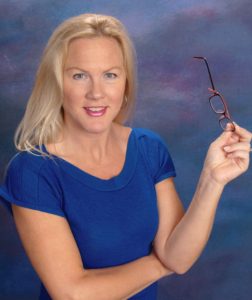 What does it take to be an effective small business owner?  Susan and Claire have an animated discussion around what it takes to start, build and maintain a successful small business.
Susan Hamilton is the Founder and CEO of OffBeat Business Media, an organization dedicated to rebuilding American business influence locally, nationally, and abroad.
You Might also like
In today's buying and selling markets we always hear about "the experience."

Well, just what is the buying experience and why should it matter to me?

When it comes to buying a home, probably the biggest purchase anyone makes in their lifetime, it is incredibly important. Having the right team in place to help you find and then buy the home of your dreams is more than salesmanship and bravado. It's about experience, market savvy and a passion for the business – and your clients.

Our guest today has made a career from building relationships and focusing on outstanding results for her clients. Let's talk with Tonya Walker about what sets her apart from her peers and how she creates the "Ultimate Real Estate Experience."

How intuitive are you?  Do you know how to read yourself and others?  Today's episode is a discussion of ho to read the signs of others and of yourself to help you navigate an even more complex world.

Known as The Clairvoyant Coach, Christina Carlin assists and supports clients in identifying and overcoming issues and challenges in their lives while finding clarity.

Podcast: Play in new window | Download

Improv versus standup versus sketch comedy? What's the difference? Knowing the difference helps you know what works for an audience and the overall experience. As in any business, knowing the different aspects of your craft can help you become a leader.

Von Daniel, is familiar with the techniques of Improv as CEO of ComedySportz Dallas. He has extensive experience managing in the DFW area, having successfully hired, trained, implemented processes and led business teams of varying skill levels. Von has extensive experience as a performer as a part of improvisational comedy in Dallas going back almost 20 years.