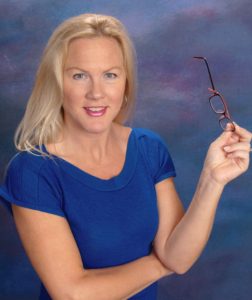 What does it take to be an effective small business owner?  Susan and Claire have an animated discussion around what it takes to start, build and maintain a successful small business.
Susan Hamilton is the Founder and CEO of OffBeat Business Media, an organization dedicated to rebuilding American business influence locally, nationally, and abroad.
You Might also like
Are you entertaining as well as informative?  Do you know what it takes to engage people and leave them wanting more?  Sir Earl and Claire talk about the value of being an entertainer as well as a communicator.

Sir Earl Toon achieved notoriety with the very popular band Kool & The Gang.  The founder of YMO Enterprises, Sir Earl strives to deliver the highest quality of music entertainment to a worldwide audience.

WomenOnTV network co-founder Jayne Rios stops by to talk about how empowered women are making a difference.

Jayne Rios is a veteran marketing and business professional based in Dallas.  With many eyars' experience in the video production world, she has started, managed and then sold several video and marketing companies.  She is the co-founder of WomenOnTV, (AKA, WBTVN).

The High-impact Living Series: weight loss and a healthy and fit lifestyle.  Dr. Ed talks about tips and techniques to help make this a reality for the viewer.

Dr. Edward Lewellen holds an Honorary Doctorate of Divinity, Certified Master Executive Coach, Master NLP Practitioner, Master Life Coach and has an MBA in Management. He has consulted with businesses, universities, and Chambers of Commerce on value-adding business forums and topics.