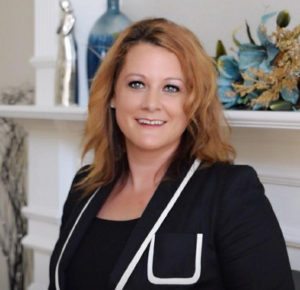 Melissa and Claire talk about how NextCareer has helped veterans shape their lives and helped them find new purpose after serving in the military.
Melissa Walker is the President and CEO of NextCareer. A veteran media and human resources professional, Melissa knows how to match talent to enterprises.
You Might also like
WomenOnTV network co-founder Jayne Rios stops by to talk about how empowered women are making a difference.

Jayne Rios is a veteran marketing and business professional based in Dallas.  With many eyars' experience in the video production world, she has started, managed and then sold several video and marketing companies.  She is the co-founder of WomenOnTV, (AKA, WBTVN).

Podcast: Play in new window | Download

It's been called the amazing hidden industry because billions of dollars are spent each year on it and the public rarely sees the output.

Just how does the business-to-business trade show industry work and who is behind it all?

Companies doing business with other companies rely on the face-to-face marketing and selling that trade shows offer. In the past year, over $13.2 billion dollars were spent on trade shows in the US alone with projections of 2 percent growth per quarter. A big part of trade shows are the exhibits and displays that companies rely upon.

Our guest today has spent her career building and managing relationships and exhibits around the world. Let's talk with Elizabeth Smalley about what it takes to be successful and have staying power in the trade show industry.

What if you had a hobby you enjoyed so much you wanted to include all of your friends? And what if you wanted to create a community event in your hometown that benefited a much-loved local charity? How would you do that?

Our guest today did just that by gathering his friends and family, involved local schools, businesses and social services, and created an event that combines fun and giving on a Saturday every
spring.

Join us today to learn all about Wheels of Hope.