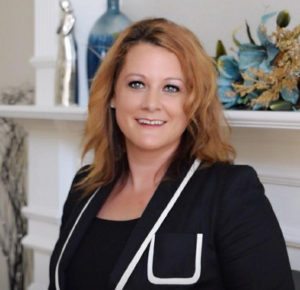 Melissa and Claire talk about how NextCareer has helped veterans shape their lives and helped them find new purpose after serving in the military.
Melissa Walker is the President and CEO of NextCareer. A veteran media and human resources professional, Melissa knows how to match talent to enterprises.
You Might also like
Can you tell your own story?  Do you know where to start and what does it take to have an impact?  Claire and Steve talk about his story as an illustration of how to best tell a difficult and complex story.

Steve Stoler is a veteran Emmy Award winning television news reporter, whose career has spanned more than three decades at six television stations in Georgia, Nebraska, North Carolina and Texas. Steve has covered almost every type of news story imaginable. Throughout his career, Steve has been an eyewitness to history. After 34 years in TV, Steve is now the City of Plano, Texas' Director of Media Relations.

How good are you at setting goals—and then keeping them? Do you know the SMART method? In today's episode, we talk about how to use this formula, find your power within and then see results from your collective efforts.

Shelby (Miles) Carino is a psychic and seer who helps people to understand who they are and how best to awaken within themselves the power to overcome any obstacle.

Podcast: Play in new window | Download

On today's episode of Coffee With Claire we are learning about craft beer!

According to several reliable internet sources including Brewfanatics and the craft brewery.org, here's a compilation of the top ten reasons why you should drink craft beer.

Craft Beer tastes better.
More alcohol.
Less trips to the bathroom!
Health benefits!
More Choices.
Less Expensive.
Less Calories.
Better ingredients.
Supporting the local economy.
Environmentally sustainable.

We are thrilled to welcome back to Coffee with Claire Michael Peticolas.  Michael is a fifth-generation Texas trial attorney and owner/operator of Dallas' Peticolas Brewing Company. After practicing law for a decade, Michael turned to his passion for craft beer.  Since 2011, Peticolas Brewing Company has won numerous local and national awards, and is an established craft beer industry leader in Texas.

Stay tuned to hear more about the current craft beer buzz!