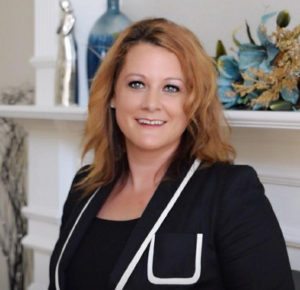 Melissa and Claire talk about how NextCareer has helped veterans shape their lives and helped them find new purpose after serving in the military.
Melissa Walker is the President and CEO of NextCareer. A veteran media and human resources professional, Melissa knows how to match talent to enterprises.
You Might also like
Do we REALLY believe in what we do? Is belief an integral part of your life? In today's episode, the first in a series, we start our discussion of the BOOTS (believe, overcome, own, trust and serve) method of a belief system.

Robi Ley is the owner and lead communication coach at WordCrafter Consultants. Robi believes that every person has a story. Her business is about helping people tell their story.

Using the example of Integrative Medicine, Claire talks with Dr. Aman about her story of adapting multiple disciplines to engage and solve old problems.

Dr. Ayesha Aman, MD, is the owner and creator of the RESTORE Center for Integrative Medicine.  Dr. Aman's objective is to help transform the way medicine is practiced and bring lasting health to her patients.

Podcast: Play in new window | Download

What do you need to do to take control of  the personal relationships in your life?  Dr. Ed discusses with Claire how to best manage these relationships and yourself using his proven techniques.

Dr. Edward Lewellen holds an Honorary Doctorate of Divinity, Certified Master Executive Coach, Master NLP Practitioner, Master Life Coach and has an MBA in Management. He has consulted with businesses, universities, and Chambers of Commerce on value-adding business forums and topics.