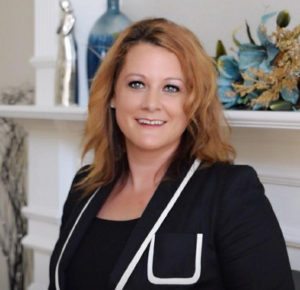 Melissa and Claire talk about how NextCareer has helped veterans shape their lives and helped them find new purpose after serving in the military.
Melissa Walker is the President and CEO of NextCareer. A veteran media and human resources professional, Melissa knows how to match talent to enterprises.
You Might also like
You've spent your life and career building a business and the time has come to make a change. You want to sell it and retire or pass it on to your kids.

What's next?

Millions of the Baby Boomer generation are facing this question every day. Over the next 10 years, 76 % of business owners plan to sell or transfer their companies. That translates to $4 1/2 million businesses and $10 trillion in value!

Stay tuned to learn more about this massive change in our business community and how exit planning is good for your business.

In today's buying and selling markets we always hear about "the experience."

Well, just what is the buying experience and why should it matter to me?

When it comes to buying a home, probably the biggest purchase anyone makes in their lifetime, it is incredibly important. Having the right team in place to help you find and then buy the home of your dreams is more than salesmanship and bravado. It's about experience, market savvy and a passion for the business – and your clients.

Our guest today has made a career from building relationships and focusing on outstanding results for her clients. Let's talk with Tonya Walker about what sets her apart from her peers and how she creates the "Ultimate Real Estate Experience."

Drama and conflict are everywhere in our lives today. In the books, movies and popular media we consume. And in the relationships that make up our lives.

Sociologists and healthcare professionals often say that the dynamic roles people play in relationships form a drama triangle. Each of us can, and has, claimed one or more of these roles in our lifetime. Understanding how to overcome these challenges is critical in learning how to interact with others and in living the life you want.

My guest today has found her way through the drama triangle and lived to tell about it. Let's talk with Rachel Graham about her journey.