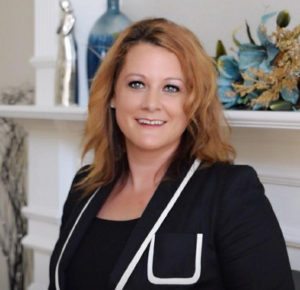 Melissa and Claire talk about how NextCareer has helped veterans shape their lives and helped them find new purpose after serving in the military.
Melissa Walker is the President and CEO of NextCareer. A veteran media and human resources professional, Melissa knows how to match talent to enterprises.
You Might also like
Are you listening to your mind and body? Do you know what tools and techniques are available to you to help you maximize your health? Today's episode exposes you to some clear options spiritually, emotionally and physically to help heal and maximize your body's potential.

Michelle Bardwell is the founder and CEO of Flower Road, an alternative health institute based in Dallas, Texas. Trained in aromatherapy and the use of essential oils and hydrosols, Michelle is a believer in helping people live healthy, happy lives.

How good are you at setting goals—and then keeping them? Do you know the SMART method? In today's episode, we talk about how to use this formula, find your power within and then see results from your collective efforts.

Shelby (Miles) Carino is a psychic and seer who helps people to understand who they are and how best to awaken within themselves the power to overcome any obstacle.

Podcast: Play in new window | Download

How many of you, as business owners, make it a point to laugh every day? Or how many of you get mad at your employees for laughing too loud or having a good time at work?

Did you know that laughter at work is one of the best ways to develop creative thinking? Did you know that employees who enjoy their work environment are more loyal to the company, creating less turnover and they call in sick less?

Aren't those big contributors to your company's productivity and profitability?

Maybe you should be looking just as much at the laugh lines on your employee's faces as you do to the bottom line of your P&L statements! On this episode of Coffee with Claire, our guest is public speaker and author Joel Zeff. Joel has made it his mission to remind corporations that fun and passion are pathways to success.

Stay tuned to learn more about his take on speaking, teamwork and leadership viewed through the lens of mindful playfulness!