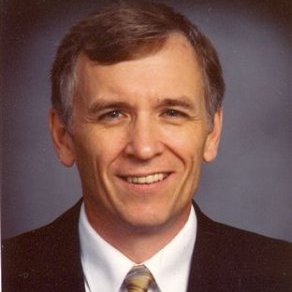 Tracy Eubanks shares his experiences running non-profit organizations and revealing that, really, they are really for-profit businesses with their profits being redirected.
Tracy Eubanks, the CEO of Metrocrest Services, Inc., is an experienced leader overseeing operations of both for profit and non-profit organizations. Tracy is skilled at employee development, business development, and creating a culture of excellence.
You Might also like
Do you have balance in your life and are you being authentic?  Today's episode discusses body language and how we show up to those around us.

Dr. Edward Lewellen holds an Honorary Doctorate of Divinity, Certified Master Executive Coach, Master NLP Practitioner, Master Life Coach and has an MBA in Management. He has consulted with businesses, universities, and Chambers of Commerce on value-adding business forums and topics.

Podcast: Play in new window | Download

Learning to communicate effectively and exposing the world to the real you is the subject of today's episode. While IT is a key part of all of our business lives, we need to realize it is really only a tool to meet the goals we've set for ourselves.

Paola Saibene, CEO of Neuropeach Labs,  has years of experience in IT transformation and business Innovation, having held multiple CIO/ CTO/ CSO/ COO positions in government and in the private sector, including multi-billion dollar enterprises, including the State of Hawaii. She is a pioneer in transforming and innovating in organizations under tremendous scrutiny.

Podcast: Play in new window | Download

What are you doing for yourself? Today's episode talks about self care—from taking better care of your skin to choosing and wearing the best fashions that fit your style, body type and image.

Shea Boothe-Wood is a mother, entrepreneur, East Dallas resident and founder of 2 Shea Boutique & Med Spa and of 2 Shea Baby Boutique. Shea has spent over 25 years in the skincare industry, beginning her career with such skincare giants as Estee' Lauder, Christian Dior and Aveda Corporation.