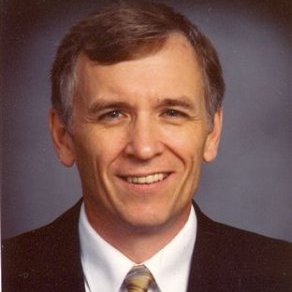 Tracy Eubanks shares his experiences running non-profit organizations and revealing that, really, they are really for-profit businesses with their profits being redirected.
Tracy Eubanks, the CEO of Metrocrest Services, Inc., is an experienced leader overseeing operations of both for profit and non-profit organizations. Tracy is skilled at employee development, business development, and creating a culture of excellence.
You Might also like
Are you listening to your mind and body? Do you know what tools and techniques are available to you to help you maximize your health? Today's episode exposes you to some clear options spiritually, emotionally and physically to help heal and maximize your body's potential.

Michelle Bardwell is the founder and CEO of Flower Road, an alternative health institute based in Dallas, Texas. Trained in aromatherapy and the use of essential oils and hydrosols, Michelle is a believer in helping people live healthy, happy lives.

Podcast: Play in new window | Download

In this episode, Claire visits with Ellen Lee, an intuitive energy healer, author and improv coach. She and Claire discuss the concepts of energy healing, muscle testing and the six "clairs."

No, not Claire, clair, as in:

Clairvoyance – seeing
Clairaudience – hearing
Clairsentince – feeling
Claircognizance – knowing
Clairgustance – tasting
Clairolefactance – smelling

Learn about these concepts of clearing your emotional, mental, physical and spiritual issues. Then, in a followup, 5-minute segment, see Ellen in action clearing the seven main energy centers, or chakras. Top off this fun episode with Claire's Top 10 lessons.

Learning to communicate effectively and exposing the world to the real you is the subject of today's episode. While IT is a key part of all of our business lives, we need to realize it is really only a tool to meet the goals we've set for ourselves.

Paola Saibene, CEO of Neuropeach Labs,  has years of experience in IT transformation and business Innovation, having held multiple CIO/ CTO/ CSO/ COO positions in government and in the private sector, including multi-billion dollar enterprises, including the State of Hawaii. She is a pioneer in transforming and innovating in organizations under tremendous scrutiny.