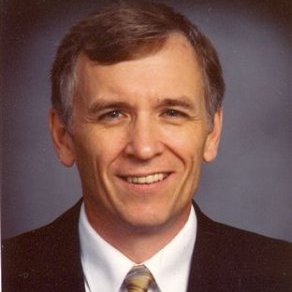 Tracy Eubanks shares his experiences running non-profit organizations and revealing that, really, they are really for-profit businesses with their profits being redirected.
Tracy Eubanks, the CEO of Metrocrest Services, Inc., is an experienced leader overseeing operations of both for profit and non-profit organizations. Tracy is skilled at employee development, business development, and creating a culture of excellence.
You Might also like
We all need to find a way to work on finding the good in ourselves. Today's episode deals with helping you understand how to make a better you. Being your own best friend.

Wendi McGowan-Ellis is the CEO and Co-Founder of Lifestyle Frisco. With over 20 years intra- and entrepreneurial experience, she leads a team of digital, mobile, social, and content strategists and creators.

How do successful people become successful? They learn how to overcome obstacles.

In life we all encounter obstacles. But to realize our full potential we have to be willing to deal with massive shifts in our lives as well be open to making positive changes in our lives.

We have to be willing to understand and deal with our energy, our subconscious, and our conscious self.

In order to get through this process to find this positive direction in life we all need help. We can all benefit from fixing ourselves first with the help of an expert.

What if you could have a combination of a life coach, spiritual teacher and therapist all rolled into one? My guest today is just that and has helped hundreds of entrepreneurs and business people find their success.

Do you have a feeling for your feelings? Do you know how to control, your emotions? How intuitive are you and how can you make it work for you?

Shelby (Miles) Carino is a psychic and seer who helps people to understand who they are and how best to awaken within themselves the power to overcome any obstacle.