Being able to know the difference between a symptom and a root cause, a trauma, is critical in understanding addiction.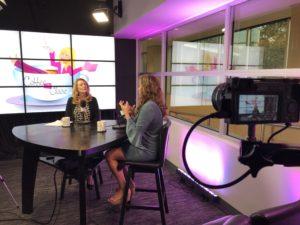 We all have compulsive behaviors—drinking, smoking, gaming and electronics, excessive work or exercise or shopping or nail biting. It's knowing—and facing what trauma caused these symptoms that is key in our understanding how to deal with addiction in our lives.
My guest today has learned the hard way how to identify symptoms, understand the trauma and relate them to addiction. Let's talk with Rachel Graham about how best to learn about addiction.
You Might also like
What is it that drives entrepreneurs?  Why would anyone subject themselves to the crazy, unpredictable entrepreneurial lifestyle?

Entrepreneurs are an interesting breed.  They are tenacious, passionate people who really do march to the beat of a different drum.  They are visionaries, their strongest advocate, and although they have immense self confidence in themselves and their vision, they are humble enough to know when to pivot and say "this isn't working."  Lastly, entrepreneurs believe that rules are made to be broken.  The status quo is boring. They are always thinking of ten different ways to solve a problem, and by putting all of these traits to work, develop products and services that their competition says, "Why didn't we think of that?"  It's the amazing combination of using both sides of their brains to achieve what others may never have thought possible.

Here at Coffee with Claire, we celebrate the entrepreneurial spirit.  And today, our guests demonstrate how collaboration and the bringing together two totally opposite ends of the business spectrum is the perfect combination to help newly formed companies or re-designed businesses create a strong professional footprint, while staying true to their individual entrepreneurial spirits.

Stay tuned and learn how bringing two very different worlds together has found the crossroads of the soft skills of creativity and the "hard" skills of programming have created the perfect combination for success!

This episode features Sungwoo Chun of Adpop and Jonathan Kim of TechMillenial discussing their businesses and their place in a variety of communities.

The mindset of an entrepreneur is their strongest asset. It's their imagination that dreams up the idea, their strategic thinking and planning that allows the plan to unfold, and their determination and will power that gets them through the uncharted waters. It's patience and persistence that keeps them going.

However, in this fast-paced world in which we live, we don't always allow ourselves down time, we can forget to slow down and recharge our batteries. So, how do we, as entrepreneurs, keep ourselves moving forward at the speed of light, while also taking care of ourselves and get balanced?

That's where mindfulness steps in. John Edmonson, Director of Wellness and Life Coach at Healing Springs Ranch, has a fascinating approach to mindfulness and it's end goal. In today's episode, John will answer these questions and more.

Another example of a corporate survivor who is making his living doing what he loves. Von and Claire talk about what it takes to run a business around a series of games and jokes. Comedy is really big business.

Von Daniel, is familiar with the techniques of Improv as CEO of ComedySportz Dallas. He has extensive experience managing in the DFW area, having successfully hired, trained, implemented processes and led business teams of varying skill levels. Von has extensive experience as a performer as a part of improvisational comedy in Dallas going back almost 20 years.