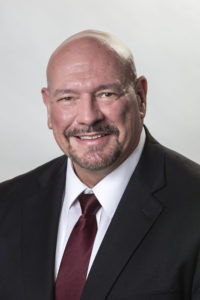 The High-Impact Living Series begins: Overcoming the routine life you are leading.  This episode is primer on how to make these changes.
Dr. Edward Lewellen holds an Honorary Doctorate of Divinity, Certified Master Executive Coach, Master NLP Practitioner, Master Life Coach and has an MBA in Management. He has consulted with businesses, universities, and Chambers of Commerce on value-adding business forums and topics.
You Might also like
What if you had a hobby you enjoyed so much you wanted to include all of your friends? And what if you wanted to create a community event in your hometown that benefited a much-loved local charity? How would you do that?

Our guest today did just that by gathering his friends and family, involved local schools, businesses and social services, and created an event that combines fun and giving on a Saturday every
spring.

Join us today to learn all about Wheels of Hope.

Are you listening to your mind and body? Do you know what tools and techniques are available to you to help you maximize your health? Today's episode exposes you to some clear options spiritually, emotionally and physically to help heal and maximize your body's potential.

Michelle Bardwell is the founder and CEO of Flower Road, an alternative health institute based in Dallas, Texas. Trained in aromatherapy and the use of essential oils and hydrosols, Michelle is a believer in helping people live healthy, happy lives.

Podcast: Play in new window | Download

The balance between our physical, emotional, mental and spiritual health is an ongoing journey. Finding the right tools and collaborator can be a challenge for women and their families.

Taking ownership of one's health requires a holistic approach involving the care and support of our body, mind, emotions and spirit. The act of nourishing your body, energizing your brain, balancing your emotions, and reconnecting with your purpose, is worth the effort.

Our guest today has a passion for supporting women and all of the concerns they face with their physical, emotional, mental and spiritual health.