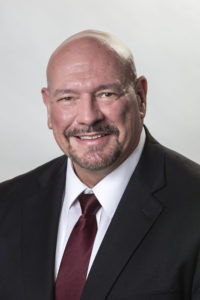 The High-Impact Living Series begins: Overcoming the routine life you are leading.  This episode is primer on how to make these changes.
Dr. Edward Lewellen holds an Honorary Doctorate of Divinity, Certified Master Executive Coach, Master NLP Practitioner, Master Life Coach and has an MBA in Management. He has consulted with businesses, universities, and Chambers of Commerce on value-adding business forums and topics.
You Might also like
Philip Goodrich introduces Claire to Google's Jamboard, a multi-functional presentation device. Philip demonstrated the large-screen, interactive display live on Coffee With Claire. While it looks like a basic whiteboard, it features handwriting recognition, Google search integration, allows remote collaboration and meshes the best of web capabilities with video conferencing. Look for Jamboard on future Coffee With Claire episodes.

Philip Goodrich is part of the BenQ Jamboard team. His over 20 years' of IT experience with a wide variety of platforms, applications and systems allows him to relate to his clients and their technology needs. A graduate of Southern Illinois University, he has a wealth of technology and sales experience with HP, Xerox, Sun, StorageTek and XIOtech. Philip is not only an accomplished sales person, he is also a musical performer and actor.

Podcast: Play in new window | Download

Are you entertaining as well as informative?  Do you know what it takes to engage people and leave them wanting more?  Sir Earl and Claire talk about the value of being an entertainer as well as a communicator.

Sir Earl Toon achieved notoriety with the very popular band Kool & The Gang.  The founder of YMO Enterprises, Sir Earl strives to deliver the highest quality of music entertainment to a worldwide audience.

In this episode, Claire visits with Ellen Lee, an intuitive energy healer, author and improv coach. She and Claire discuss the concepts of energy healing, muscle testing and the six "clairs."

No, not Claire, clair, as in:

Clairvoyance – seeing
Clairaudience – hearing
Clairsentince – feeling
Claircognizance – knowing
Clairgustance – tasting
Clairolefactance – smelling

Learn about these concepts of clearing your emotional, mental, physical and spiritual issues. Then, in a followup, 5-minute segment, see Ellen in action clearing the seven main energy centers, or chakras. Top off this fun episode with Claire's Top 10 lessons.