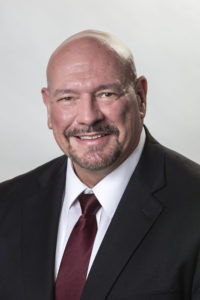 The High-Impact Living Series begins: Overcoming the routine life you are leading.  This episode is primer on how to make these changes.
Dr. Edward Lewellen holds an Honorary Doctorate of Divinity, Certified Master Executive Coach, Master NLP Practitioner, Master Life Coach and has an MBA in Management. He has consulted with businesses, universities, and Chambers of Commerce on value-adding business forums and topics.
You Might also like
We all need to find a way to work on finding the good in ourselves. Today's episode deals with helping you understand how to make a better you. Being your own best friend.

Wendi McGowan-Ellis is the CEO and Co-Founder of Lifestyle Frisco. With over 20 years intra- and entrepreneurial experience, she leads a team of digital, mobile, social, and content strategists and creators.

We've all been asked "how are you feeling today?" Sometimes we know how to answer and sometimes we don't.

Being able to sort out our feelings from our emotions can be a challenge.

While emotions are related to physical conditions, feelings are sparked by emotions. Feelings are the product of your brain's perception of things. So when we suppress or unleash our emotions, those actions can have a tremendous impact on our physical health and life.

Our guest today has spent her career helping people identify and cope with their emotions and feelings.

hile we think of wearable technology strictly in terms of devices for humans, that's no longer true. Horses are now the beneficiary of advances in sensor technology and the trend is gaining momentum in 2017.  There are several new companies jockeying for position in the equine space. PonyUp Technologies is one of these companies, and their technology has features that sets it apart from the rest.

Sharon Caswell has a software engineering background and life-long interest in horses Sharon holds the reins at PonyUp Technologies, which has developed a new device called VetCheq.. Her background in software development, team leadership, product development and marketing gave her all the skills needed to give strategic and tactical guidance for developing a product from scratch.