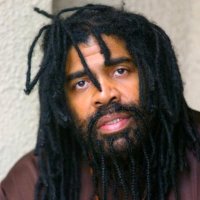 Are you entertaining as well as informative?  Do you know what it takes to engage people and leave them wanting more?  Sir Earl and Claire talk about the value of being an entertainer as well as a communicator.
Sir Earl Toon achieved notoriety with the very popular band Kool & The Gang.  The founder of YMO Enterprises, Sir Earl strives to deliver the highest quality of music entertainment to a worldwide audience.
You Might also like
Melissa and Claire talk about how NextCareer has helped veterans shape their lives and helped them find new purpose after serving in the military.

Melissa Walker is the President and CEO of NextCareer.  A veteran media and human resources professional, Melissa knows how to match talent to enterprises.

Podcast: Play in new window | Download

Learning to communicate effectively and exposing the world to the real you is the subject of today's episode. While IT is a key part of all of our business lives, we need to realize it is really only a tool to meet the goals we've set for ourselves.

Paola Saibene, CEO of Neuropeach Labs,  has years of experience in IT transformation and business Innovation, having held multiple CIO/ CTO/ CSO/ COO positions in government and in the private sector, including multi-billion dollar enterprises, including the State of Hawaii. She is a pioneer in transforming and innovating in organizations under tremendous scrutiny.

The balance between our physical, emotional, mental and spiritual health is an ongoing journey. Finding the right tools and collaborator can be a challenge for women and their families.

Taking ownership of one's health requires a holistic approach involving the care and support of our body, mind, emotions and spirit. The act of nourishing your body, energizing your brain, balancing your emotions, and reconnecting with your purpose, is worth the effort.

Our guest today has a passion for supporting women and all of the concerns they face with their physical, emotional, mental and spiritual health.