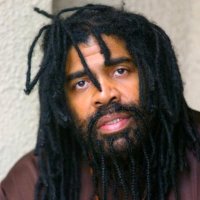 Are you entertaining as well as informative?  Do you know what it takes to engage people and leave them wanting more?  Sir Earl and Claire talk about the value of being an entertainer as well as a communicator.
Sir Earl Toon achieved notoriety with the very popular band Kool & The Gang.  The founder of YMO Enterprises, Sir Earl strives to deliver the highest quality of music entertainment to a worldwide audience.
You Might also like
The ultimate sales guy talks with Claire on how to not only survive but to thrive and be the best you can with the tools and ability you have within you.

Scott Schilling is The Significance Expert, committed to providing inspired answers to today's challenges through his TV show, podcasts, speaking, training, consulting and coaching. Scott helps individuals and organizations systematically grow personally, professionally, financially and spiritually. Scott brings a unique combination of 35+ years of life experience in sales, marketing and training to corporations, business owners, entrepreneurs and individuals.

Podcast: Play in new window | Download

Learning to communicate effectively and exposing the world to the real you is the subject of today's episode. While IT is a key part of all of our business lives, we need to realize it is really only a tool to meet the goals we've set for ourselves.

Paola Saibene, CEO of Neuropeach Labs,  has years of experience in IT transformation and business Innovation, having held multiple CIO/ CTO/ CSO/ COO positions in government and in the private sector, including multi-billion dollar enterprises, including the State of Hawaii. She is a pioneer in transforming and innovating in organizations under tremendous scrutiny.

Podcast: Play in new window | Download

Do you know your key messages? Do you how best to present yourself physically and verbally to a listening and watching public?  Claire speaks today with Laura Lewis, a polished media professional on what we need to consider as we shape our public persona.

Laura Lewis is a speaker, a radio and TV personality of Z Living, as well as a producer, writer, and clinical hypnotherapist.  Laura has a degree in Food and Nutrition from the University of North Texas.  She is founder and president of Odyssey Star Media, a production, publishing and promotion company dedicated to changing the world for the better, one person at a time through a multitude of communication channels.