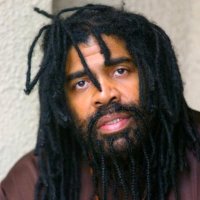 Are you entertaining as well as informative?  Do you know what it takes to engage people and leave them wanting more?  Sir Earl and Claire talk about the value of being an entertainer as well as a communicator.
Sir Earl Toon achieved notoriety with the very popular band Kool & The Gang.  The founder of YMO Enterprises, Sir Earl strives to deliver the highest quality of music entertainment to a worldwide audience.
You Might also like
Do you know your key messages? Do you how best to present yourself physically and verbally to a listening and watching public?  Claire speaks today with Laura Lewis, a polished media professional on what we need to consider as we shape our public persona.

Laura Lewis is a speaker, a radio and TV personality of Z Living, as well as a producer, writer, and clinical hypnotherapist.  Laura has a degree in Food and Nutrition from the University of North Texas.  She is founder and president of Odyssey Star Media, a production, publishing and promotion company dedicated to changing the world for the better, one person at a time through a multitude of communication channels.

Are you listening and are you really hearing what people are saying?  Today's guest talks with Claire about how he spends time listening to business leaders and helps then translate their desires into solid business decisions and actions.

David Rose works with business leaders around the world to help them substantially grow their revenue and profits with innovative strategies and tactics. He has helped deliver over $2 billion in revenue to his clients using the proprietary methodologies he has designed.  His book, "Overcoming the Universe Of Rejections," empowers people to learn and overcome all the categories of rejection they will face throughout their lives.

Podcast: Play in new window | Download

What do you need to do to take control of  the personal relationships in your life?  Dr. Ed discusses with Claire how to best manage these relationships and yourself using his proven techniques.

Dr. Edward Lewellen holds an Honorary Doctorate of Divinity, Certified Master Executive Coach, Master NLP Practitioner, Master Life Coach and has an MBA in Management. He has consulted with businesses, universities, and Chambers of Commerce on value-adding business forums and topics.