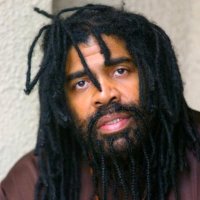 Are you entertaining as well as informative?  Do you know what it takes to engage people and leave them wanting more?  Sir Earl and Claire talk about the value of being an entertainer as well as a communicator.
Sir Earl Toon achieved notoriety with the very popular band Kool & The Gang.  The founder of YMO Enterprises, Sir Earl strives to deliver the highest quality of music entertainment to a worldwide audience.
You Might also like
It's been called the amazing hidden industry because billions of dollars are spent each year on it and the public rarely sees the output.

Just how does the business-to-business trade show industry work and who is behind it all?

Companies doing business with other companies rely on the face-to-face marketing and selling that trade shows offer. In the past year, over $13.2 billion dollars were spent on trade shows in the US alone with projections of 2 percent growth per quarter. A big part of trade shows are the exhibits and displays that companies rely upon.

Our guest today has spent her career building and managing relationships and exhibits around the world. Let's talk with Elizabeth Smalley about what it takes to be successful and have staying power in the trade show industry.

If you have ever felt stuck and wanted to make a dynamic shift in your life, this is the episode for you. Our guest discusses how to overcome burnout, find balance and thrive in your new life.

David Barnes is a co-founder at Peace Of Mind Overtures and co-author of Taming Your Dragons: Making Peace with Your Emotions and It's Just Commerce: Returning Balance to Business. He is the co-host of Peace Overtures Radio Podcast available on Speaker and iTunes.

Podcast: Play in new window | Download

Do you know that creating financial security is more about mindset than strategy or skillset? In this next episode of the High-Impact Living Series, Dr. Ed and Claire talk about how to best shpe your life around these concepts.

Dr. Edward Lewellen holds an Honorary Doctorate of Divinity, Certified Master Executive Coach, Master NLP Practitioner, Master Life Coach and has an MBA in Management. He has consulted with businesses, universities, and Chambers of Commerce on value-adding business forums and topics.