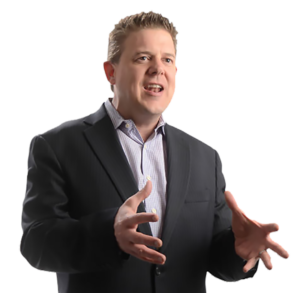 Claire and her guest, Brian Dobbs, discuss what it takes to find a coach and how to maximize the impact this person can have on you and your organization.
Brian Dobbs is a professional speaker and business coach, who cut his teeth in the ministry.  His company, Relavate, works with business-to-business and business-to-consumer organizations to help them find direction and establish continuity.
Podcast: Play in new window | Download
You Might also like
Can you tell your own story?  Do you know where to start and what does it take to have an impact?  Claire and Steve talk about his story as an illustration of how to best tell a difficult and complex story.

Steve Stoler is a veteran Emmy Award winning television news reporter, whose career has spanned more than three decades at six television stations in Georgia, Nebraska, North Carolina and Texas. Steve has covered almost every type of news story imaginable. Throughout his career, Steve has been an eyewitness to history. After 34 years in TV, Steve is now the City of Plano, Texas' Director of Media Relations.

What can the practice of reflexology do to improve your health and your life?  Tune in to this episode to understand how these methodologies can help you propel yourself down a path of healthfulness.

Mary Ellen Dorey, founder of Dorey Aromatherapy, has a varied background. Starting out as a graduate of Buffalo State College and The Fashion Institute of Technology, NYC, she gained extensive retail background and consumer lab testing, technical design, and quality control.  Mary Ellen is registered by the Aromatherapy Registration Council (ARC) and incorporates her unique aromatherapy formulations into her practice of European and Ayurvedic styles of reflexology.

Podcast: Play in new window | Download

Do you know your key messages? Do you how best to present yourself physically and verbally to a listening and watching public?  Claire speaks today with Laura Lewis, a polished media professional on what we need to consider as we shape our public persona.

Laura Lewis is a speaker, a radio and TV personality of Z Living, as well as a producer, writer, and clinical hypnotherapist.  Laura has a degree in Food and Nutrition from the University of North Texas.  She is founder and president of Odyssey Star Media, a production, publishing and promotion company dedicated to changing the world for the better, one person at a time through a multitude of communication channels.