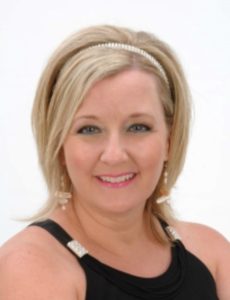 How good are you at setting goals—and then keeping them? Do you know the SMART method? In today's episode, we talk about how to use this formula, find your power within and then see results from your collective efforts.
Shelby (Miles) Carino is a psychic and seer who helps people to understand who they are and how best to awaken within themselves the power to overcome any obstacle.
You Might also like
Finding and creating opportunities is a challenge for any business owner. It can be especially challenging for women business owners. Networking, coaching, strategy and learning negotiating skills are constant challenges – especially when you're just starting out.

Building a network of trusted advisors can help any business. And as a business owner, you build various alliances such as a CPA, a lawyer and a banker. Did you know your banker specifically can play a critical role in connecting you with other business people, key community leaders and activities to get you involved in your local community? Well, they can! And my guests today are at the forefront of creating and offering up networking and business opportunities for women in business through their community bank!

Veritex Bank

Darlene Ellison

Dana Cooper

Being able to know the difference between a symptom and a root cause, a trauma, is critical in understanding addiction.

We all have compulsive behaviors—drinking, smoking, gaming and electronics, excessive work or exercise or shopping or nail biting. It's knowing—and facing what trauma caused these symptoms that is key in our understanding how to deal with addiction in our lives.

My guest today has learned the hard way how to identify symptoms, understand the trauma and relate them to addiction. Let's talk with Rachel Graham about how best to learn about addiction.

What have you done (or are you doing) to live boldly and live your life authentically. Today's guest, Michael Peticolas chose to live his dream to become one of the premier craft beer brewers in the nation.

Michael Peticolas is a fifth-generation Texas trial attorney and owner/operator of Dallas's Peticolas Brewing Company. After practicing law for a decade, Michael turned to his passion for craft beer.  Since 2011, Peticolas Brewing Company has won numerous local and national awards, and is an established craft beer industry leader in Texas.