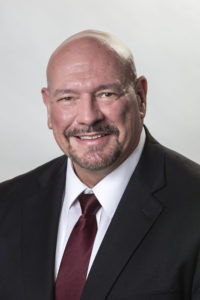 Do you have balance in your life and are you being authentic? Today's episode discusses body language and how we show up to those around us.
Dr. Edward Lewellen holds an Honorary Doctorate of Divinity, Certified Master Executive Coach, Master NLP Practitioner, Master Life Coach and has an MBA in Management. He has consulted with businesses, universities, and Chambers of Commerce on value-adding business forums and topics.
You Might also like
WomenOnTV network co-founder Jayne Rios stops by to talk about how empowered women are making a difference.

Jayne Rios is a veteran marketing and business professional based in Dallas.  With many eyars' experience in the video production world, she has started, managed and then sold several video and marketing companies.  She is the co-founder of WomenOnTV, (AKA, WBTVN).

Podcast: Play in new window | Download

Being able to know the difference between a symptom and a root cause, a trauma, is critical in understanding addiction.

We all have compulsive behaviors—drinking, smoking, gaming and electronics, excessive work or exercise or shopping or nail biting. It's knowing—and facing what trauma caused these symptoms that is key in our understanding how to deal with addiction in our lives.

My guest today has learned the hard way how to identify symptoms, understand the trauma and relate them to addiction. Let's talk with Rachel Graham about how best to learn about addiction.

We are all living in an age of the internet of things, big data, artificial intelligence and data security.

What is the advantage of marrying technology and healthcare?

When it comes to our health, using these technologies and concepts to improve and enhance our daily lives only seems natural.  So what does it take to have wearable bio sensors a part of our day-to-day lives? What advantage is it to have all of our health history in a digital form?

Our guest is Pete Ianace, Senior Vice President of Corporate Development at Vital Tech Innovations, and President of ComCam International.  Pete caught us up with the impact of technology on the future of healthcare. Pete knows technology and he knows healthcare.

Tune in to hear the latest on the intersection of these two fields.