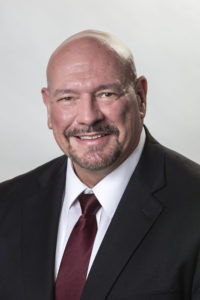 Do you have balance in your life and are you being authentic? Today's episode discusses body language and how we show up to those around us.
Dr. Edward Lewellen holds an Honorary Doctorate of Divinity, Certified Master Executive Coach, Master NLP Practitioner, Master Life Coach and has an MBA in Management. He has consulted with businesses, universities, and Chambers of Commerce on value-adding business forums and topics.
You Might also like
Life is an adventure to be experienced. And done so intentionally. When you take responsibility for your personal growth, you put yourself on the path to fulfilling your life's purpose.

Being intentional in your life also opens you up to conversation and to learning. It helps you build a network of friends and business contacts and also builds your self-confidence. You have to lead yourself before you can become a leader.

Our guest today is Nancy Canada, a principal consultant with New Paradigm Advisors, an executive director with The John Maxwell Team and a former human resources leader responsible for finding, evaluating and integrating talent into organizations. Nancy knows people, processes and success.

Tune in to hear how to live life intentionally and fully!

What if you could invent a business that was a model of collaboration and high quality and featured products that tasted really good?

What if I told you that a business like this exists and is also native Texan-woman owned?

The micro-batched and artisan food industry is more of a movement. Creative folks who roast coffee, brew beer, make bread, or create specialty condiments, are in it for the creativity as much as the profitability.

Our guest today had a dream of crafting specialty foods she loved and knew others would find tasty. Let's talk with Taffie Lynn Butters about how she made her jalapeno dream a reality and does good at the same time.

Being able to know the difference between a symptom and a root cause, a trauma, is critical in understanding addiction.

We all have compulsive behaviors—drinking, smoking, gaming and electronics, excessive work or exercise or shopping or nail biting. It's knowing—and facing what trauma caused these symptoms that is key in our understanding how to deal with addiction in our lives.

My guest today has learned the hard way how to identify symptoms, understand the trauma and relate them to addiction. Let's talk with Rachel Graham about how best to learn about addiction.