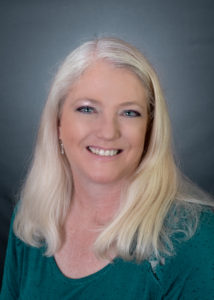 Do we REALLY believe in what we do? Is belief an integral part of your life? In today's episode, the first in a series, we start our discussion of the BOOTS (believe, overcome, own, trust and serve) method of a belief system.
Robi Ley is the owner and lead communication coach at WordCrafter Consultants. Robi believes that every person has a story. Her business is about helping people tell their story.
Podcast: Play in new window | Download
You Might also like
The first in a series we call "What If?" In this episode, we discover what you really need to know about insurance. Our guest, John Allen, is president and managing agent with Community Insurance Advisors. John's mission is to set a new standard for the insurance industry. Here John walks us through a thought process of how we should engage an agent and get the most from our insurance policies. While many people buy insurance on price (whether it be for the house, car or business), most of us really have no idea what our policies cover. John clearly describes "all-risk" versus "named-perils" coverage, water endorsements and the difference between replacement and ACV (depreciated) claims settlements.

John has leveraged his passion for people and his attention to detail to grow an insurance business that is a true advocate for his clients."

Podcast: Play in new window | Download

What can the practice of reflexology do to improve your health and your life?  Tune in to this episode to understand how these methodologies can help you propel yourself down a path of healthfulness.

Mary Ellen Dorey, founder of Dorey Aromatherapy, has a varied background. Starting out as a graduate of Buffalo State College and The Fashion Institute of Technology, NYC, she gained extensive retail background and consumer lab testing, technical design, and quality control.  Mary Ellen is registered by the Aromatherapy Registration Council (ARC) and incorporates her unique aromatherapy formulations into her practice of European and Ayurvedic styles of reflexology.

Podcast: Play in new window | Download

Do you know that creating financial security is more about mindset than strategy or skillset? In this next episode of the High-Impact Living Series, Dr. Ed and Claire talk about how to best shpe your life around these concepts.

Dr. Edward Lewellen holds an Honorary Doctorate of Divinity, Certified Master Executive Coach, Master NLP Practitioner, Master Life Coach and has an MBA in Management. He has consulted with businesses, universities, and Chambers of Commerce on value-adding business forums and topics.