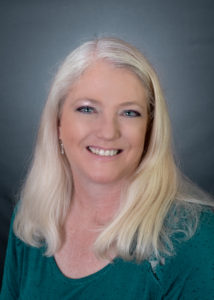 Do we REALLY believe in what we do? Is belief an integral part of your life? In today's episode, the first in a series, we start our discussion of the BOOTS (believe, overcome, own, trust and serve) method of a belief system.
Robi Ley is the owner and lead communication coach at WordCrafter Consultants. Robi believes that every person has a story. Her business is about helping people tell their story.
Podcast: Play in new window | Download
You Might also like
Do you have a full-time job that pays the bills? Do wish you could do something else that would fuel a passion while earning extra money? My guest in this episode is Sue Moore who knows all too well what it means to find a "side hustle" to help s sometimes-depleted bank account.

One of the fastest growing segments in the American workforce are side earners–people who keep their regular, full-time job, and then find something to supplement that income with more. This episode covers:

How to find these opportunities

What the typical hurdles might be

Gives you some ideas on how much you can make

Describes what your daily routine might be like

"Side Hustle Sue" Moore is a "recovering banker" who successfully transitioned from the financial services world into this fast-growing segment of earners. She loves to tell her interesting story and is an inspiration to those who need that push to get started.

Are you more of a mentor than you are a boss? Then you just might be a servant leader. Today's episode deals with some of the best examples of what it takes to be a servant leader and how they are being developed.

Billy Johnson is the Director of the Professional Leadership Program at the University of North Texas, which is housed in the College of Business. The Professional Leadership Program is a nationally recognized mentoring program, which matches students up with successful executives all over North Texas, and helps the students get ready for the business world before they get into the business world.

Podcast: Play in new window | Download

hile we think of wearable technology strictly in terms of devices for humans, that's no longer true. Horses are now the beneficiary of advances in sensor technology and the trend is gaining momentum in 2017.  There are several new companies jockeying for position in the equine space. PonyUp Technologies is one of these companies, and their technology has features that sets it apart from the rest.

Sharon Caswell has a software engineering background and life-long interest in horses Sharon holds the reins at PonyUp Technologies, which has developed a new device called VetCheq.. Her background in software development, team leadership, product development and marketing gave her all the skills needed to give strategic and tactical guidance for developing a product from scratch.