(Latest in the high-impact living series)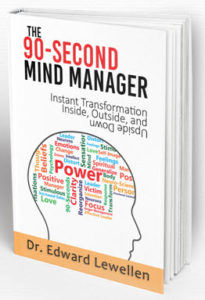 In previous segments in our series, we have delved into weight loss and a healthy, fit lifestyle and financial security.  Interwoven into each of those segments has been an understanding your core identity.
Through my work with Dr. Ed, I have been able to identify my core identity as:  empathy, happy, fun, insatiable curiosity, excitement and health.  I remind you of these as they will become more relevant as we move through our discussion in this episode.
Before we get started with this whole relationship business, let's first briefly review what our core identity is with Dr Ed.  Then he is going to walk us through relationships through two lenses: one is from the lens of first not knowing our core identity, and then secondly through the lens of understanding our core identity.
Dr. Lewellen holds an Honorary Doctorate of Divinity, Certified Master Executive Coach, Master NLP Practitioner, Master Life Coach and has an MBA in Management. Dr. Lewellen has consulted with businesses, universities, and Chambers of Commerce. He has been invited to speak to psychology and international departments of universities.
http://coffeewithclaire.tv/wp-content/uploads/2014/07/Edward-Lewellen-Professional-Headshot.jpg
2400
1600
Admin
http://coffeewithclaire.tv/wp-content/uploads/2016/06/small-logo-300x238.jpg
Admin
2018-02-04 18:02:34
2018-02-04 18:06:19
Season 1, Episode 39: Personal Relationships with Dr Ed Lewellen