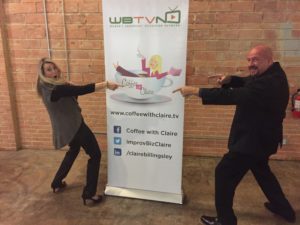 (The latest in a series on high-impact living)
Did you know that creating financial security is more about mindset than strategy or skill set?
Of course, you must have a plan or strategy for financial security. Otherwise, having financial security is just a dream, not a goal. Like you've probably seen before when people are asked what their financial strategy is and they answer, "Win the lottery". However, you must have the right mindset to breathe real power and life to the strategy.
This episode continues our series on "high-impact living" with Dr Edward Lewellen.  In this episode we learn the keys to having the right mindset, and removing old, worn out thought processes that don't serve you anymore.
Dr. Lewellen holds an Honorary Doctorate of Divinity, Certified Master Executive Coach, Master NLP Practitioner, Master Life Coach and has an MBA in Management. Dr. Lewellen has consulted with businesses, universities, and Chambers of Commerce. He has been invited to speak to psychology and international departments of universities.
http://coffeewithclaire.tv/wp-content/uploads/2014/07/Edward-Lewellen-Professional-Headshot.jpg
2400
1600
Admin
http://coffeewithclaire.tv/wp-content/uploads/2016/06/small-logo-300x238.jpg
Admin
2018-02-04 17:31:24
2018-02-04 18:11:04
Season 1, Episode 37: Dr Ed Lewellen on Financial Security