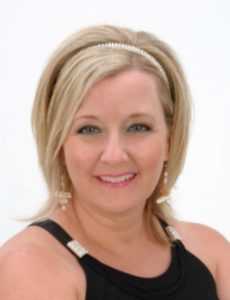 About the Show
EPISODE 3, THE SPIRIT-FED ENTREPRENEUER: "THE POWER OF 'SHOULD.'"
In the "Spirit Fed Entrepreneur" several authors speak about how they were able to make the transformation from working in their heads to working through their hearts. This is a pretty big shift to make, as we all have those little voices either in our heads, or voices from friends and family members telling us what we "should" do. And that word "should" is a huge trigger – when someone tells you "you should" be doing something" they are making you wrong. And that is judgement, folks. No one but YOU gets to judge you (if you are a law abiding citizen). So, if someone tells you that 'you should" be doing something, and it's something that doesn't' resonate inside your body. Don't do it. Even if it's not a popular decision. Good leaders make unpopular decisions all the time, because they know it is the right thing to do.This week, my challenge to you is to listen for the word "should." If it is spoken to you, in what context? If you are speaking it, in what context?Our guest this week is Shelby Miles. Shelby is a natural born teacher and authentic life coach. Why the words 'authentic life coach?' Simply put, Shelby has been through her own dark night's of the soul and been coached through them; therefore living what she coaches.
As a natural-born psychic medium, energy healer, shaman, teacher, ordained minister and NLP pracitioner, Shelby organizes the energies that the unconscious mind runs making the outcomes you want in life more streamlined.
Author of five books thus far, they tell her story of her awakenings and the processes that have opened the door to her being able to speak what she lives.
http://coffeewithclaire.tv/wp-content/uploads/Shelby-Miles-230x300.jpg
300
230
Admin
http://coffeewithclaire.tv/wp-content/uploads/2016/06/small-logo-300x238.jpg
Admin
2017-12-29 19:20:51
2017-12-29 19:32:42
Episode 3: Featuring Shelby Miles, The Spirit-Fed Entrepreneur: "The power of should."