About the Show
Episode 20, Coffee With Claire, with Guest David Rose; "Listen, Watch, Concentrate"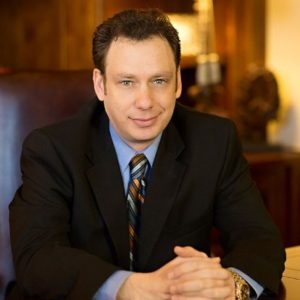 In improv, even when we are not on stage under the lights,we are listening off stage, so we can hop in and add to the scene at a moment's notice…and not take it way off course. This is one of the hardest things we have to teach new improvisers. They get so excited about "writing the scene in advance in their heads" that they forget they are creating this with a group. Instead of listening to what is being said, they hop up on stage and try to cram their idea into the scene, whether it fits or not. This type of "non-listening" creates undue burden on their stage mates, as they now have to justify what the new person brought in even if it didn't have anything to do with where they were as a group starting to go.
Listening and hearing are not the same thing. In the workplace, as on stage, we have to listen to hear, speak and act.
Our guest today, David Rose, is an accomplished sales trainer, business speaker, university adviser, board member and the CEO of C-Level Global, where he utilizes his proprietary RENAISSANCE methodology which helps save and grow businesses. He coined the phrase CPR saves lives but CRP (consistent – repeatable- processes) saves and grows businesses. And a big part of what he does is listening to hear.
http://coffeewithclaire.tv/wp-content/uploads/David-Rose.jpg
414
414
Admin
http://coffeewithclaire.tv/wp-content/uploads/2016/06/small-logo-300x238.jpg
Admin
2017-12-29 18:29:17
2017-12-29 18:42:41
Episode 20: Coffee With Claire with David Rose