About the Show
EPISODE 5, BEING COMFORTABLE IN YOUR OWN SKIN: WORK ON FINDING THE GOOD IN YOU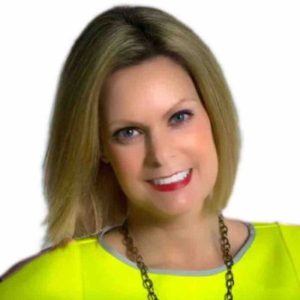 There's so much pressure on all of us to look a certain way. We see examples of it every day in magazines, movies, and even on TV. It's funny how we have lost sight of how part of being an individual is not just having a different personality, but also looking different too. Why is someone else's definition of what you should look like holding so much power over you? We are all created to be different for a reason. The world would be incredibly boring if we were all exactly the same.This stems from some pre-conceived judgment thing that I don't buy into and I hope you don't either. Judgement holds you back from following your dreams – especially if your harshest critic is yourself. Be your own best friend. That little voice inside our heads can be  a good thing, until it turns on us. So stop it. Right now. Take care of you by giving yourself positive feedback.  Lift yourself!The challenge for you this week is to REALLY be aware of your self-talk and be very aware of what you are saying. Work on finding the good in you. And if you do slip up don't beat yourself up for slipping. Put that thought in a big a balloon, and send the negativity out to float away…..visualizing it vanishing into the ethers.
Our guest today is Wendi McGowan-Ellis, founder and chief designer at Wendistry. Wendistry is a line of individually hand-painted handbags that are "making arms artistic." Believing that you'll never influence the world by trying to be like it, Wendi knows that you need to define your style through ensembles and accessories that make a statement, but are easy to wear.
Wendi has an Economics degree from the University of Texas at Austin. She left a 20-year corporate consulting career to design painted handbags that have walked the runway at New York's Fashion Week. Wendi  shares her secrets to "adorn differently" through clothes and accessories that reflect confidence and strength.  She is your personal concierge of uncommon outfits.
http://coffeewithclaire.tv/wp-content/uploads/Wendi-McGowan-Ellis.jpg
400
400
Admin
http://coffeewithclaire.tv/wp-content/uploads/2016/06/small-logo-300x238.jpg
Admin
2017-12-29 19:14:40
2017-12-29 19:27:51
Episode 5: Coffee with Claire featuring Wendi McGowan-Ellis